Difference Between Fault vs No Fault Divorce
When a couple wants to go their separate ways, they opt for a divorce. At this point, they are most likely not willing to be around each other.
Opting for divorce means that both parties are interested in terminating their union. A divorce involves reshuffling or annulling the legal duties binding in the marital union.
While they are figuring out the best way to go about their divorce, they are usually presented with two options: a fault vs no-fault divorce.
If you are at a crossroads and don't know which one to opt for, this piece promises to provide ample information on the most appropriate one for you and your soon-to-be ex-partner.
What does a fault divorce mean?
A fault divorce is a type of divorce where either one partner or both of them requests an annulment of the union because of one or more faults. This type of divorce is possible if any of the fault grounds for divorce is available.
In some countries and fault-based divorce states, if a couple opts for a fault divorce, they can skip state laws with rigid separation requirements before filing for the no-fault divorce.
Also, if the fault divorce can prove that either of the partners' status would be affected in any way, the divorce proceedings will favor the non-faulting side.
Hence, for people who ask, "what is a fault divorce?" It is essential to mention that this divorce type shows that one of the parties was responsible for the agreement to end the union.
Before you understand more about a fault or no-fault divorce, know some of the reasons why people get a divorce in the first place.
Also Try: Should You Get A Divorce? Take This Quiz And Find Out
What does a no-fault divorce mean?
For questions like "what is a no-fault divorce?" It is a type of divorce where neither person in the couple is blamed for the marriage or union's failure.
Depending on the state or country, when a no-fault divorce is in motion, the couples cannot live together for some time. Therefore, according to their no-fault divorce laws, they must be apart before they can file for a no-fault divorce.
Unlike fault divorce, which is not conventional anymore, many countries offer couples the chance of opting for no-fault divorce.
This research study by Peter N. Swsher combines fault vs no-fault divorce peculiarities into an article titled: Reassessing fault factors in no-fault divorce. It is a must-read for anyone who is looking to select between either divorce types.
Also Try: Am I Ready to Divorce My Husband Quiz
What are the differences between a fault and a no-fault divorce?
A fault vs no-fault divorce has their peculiarities. It is essential to know what each entails to get the best out of your divorce annulment.
If you are stuck between fault vs no-fault divorce, here are some differences to help you make the right choice.
1. Speed
The speed of the divorce process completion is one of the distinguishing factors between fault vs no-fault divorce. If you and your partner cannot finally separate from each other, and you are looking to make things faster, a no-fault divorce is your best bet.
This is because none of the partners are being blamed during the no-fault divorce process. So, there will be less back and forth, which makes the divorce process faster.
Generally, lawyers prefer the no-fault divorce because extended divorce cases can be bureaucratic and riddled with many problems.
On the other hand, a fault divorce takes longer because one party is blamed for being the cause of the annulment. Hence, it can be more frustrating and move at a slow pace.
Related Reading: 

How to Get a Guy to Propose to You
2. Communication
A notable difference between fault vs no-fault divorce is how both parties communicate. A no-fault divorce comes with less emotional involvement because none of the couples are blaming each other. So, this divorce type allows the parties to communicate with each other while bearing no misgivings.
When children are involved, a no-fault divorce is the best bet to prevent them from being traumatized. Parents want their children's best interests irrespective of their irreconcilable differences, so having decent communication allows them to dissolve the marriage without affecting the children emotionally.
Asides from having children, a no-fault divorce makes the divorce process more efficient. If problems arise, they will quickly get sorted.
In comparison, it is hard to achieve smooth communication in a fault divorce because there are two warring parties. With children in the picture, communication is strained in a fault divorce; the children can get caught in the middle and unknowingly take sides.
3. Costs
Irrespective of the divorce type, there are some incurred costs during the union annulment process, and this is one of the differences between fault vs no-fault divorce.
There's barely anyone who decides to opt for a divorce that would not think about the costs involved. If you are looking to spend less in your divorce process, consider the no-fault divorce.
In a no-fault divorce, you will not incur much expenses when making payments like attorney fees. More so, other costs will be reduced because this divorce type is smooth and less complicated.
The case is different from the fault divorce type. Since it is a more challenging, long, and strenuous process, both parties incur more expenses. So, it is essential to be financially buoyant if you are considering the fault divorce option.
Related Reading: 

Are You Ready for Divorce- the 3 Questions to Ask Yourself
4. Emotions
No matter how smooth a fault vs no-fault divorce process can be, both parties would have their fair share of emotions during and after the process. When both parties blame each other for the union's failure, it can become more emotionally draining.
At this point, decisions from both parties would be made based on emotions instead of careful and thorough deliberations. A fault divorce prevents both parties from realizing that they would reap the most when exploring the reflective dialogue path instead of deciding when they are consumed in their emotions.
On the other hand, a no-fault divorce reduces the tendency of the union dissolution to be emotionally swamped. This would make both parties make clear, thought-out decisions that would benefit them and their children if they are present.
Also Try: How to Regulate Your Emotions From Destroying Your Marriage
Grounds for fault divorce
When some grounds are explored for fault divorce, it can present a strategic advantage for either party.
Here are some of the grounds for choosing the fault divorce option.
5. Adultery
In a fault divorce, any party can file for divorce, claiming that the other party committed infidelity when the union was still intact. Hence, the cheating partner can be blamed for crashing the marriage, and the judge could grant the divorce since it generally applies to the proceeding.
In addition, the non-cheating partner could stand to gain some benefits, especially financial remunerations.
Also Try: Do I Have Adult ADHD Quiz
6. Sexual dysfunction
Another worthy ground to file for a fault divorce is the ineptitude to consummate the union. If one of the partners is impotent and does not discuss the problem with the other party, it is enough ground to annul the marriage.
Since it was not disclosed before they were joined together, the divorce request can be granted.
7. Domestic violence
One of the common grounds for fault divorce is domestic violence. If one party is used to inflicting injury and pain on the other party, the victim can opt for fault divorce stating domestic violence as a reason.
With domestic violence as a ground, it would be easy for the judge to recognize the risk involved if the victim remains in the marriage. Hence, the judge might have no choice but to annul the marriage.
Related Reading: 

Can a Relationship Be Saved After Domestic Violence

?
Grounds for no-fault divorce
Even though there are no grounds that prove that either party did something wrong, there are still some grounds for a no-fault divorce.
They are listed below:
1. Mutual consent
One of the most recent grounds for a no-fault divorce in some places is mutual consent. This means that both parties agree that they want the union dissolved without stating any faults.
Both parties can still live together while filing for this divorce as it does not stop them from doing other things together.
Related Reading: 

25 Signs of Unspoken Mutual Attraction Between Two People
2. Irreconcilable differences
In some places, spouses are allowed to divorce if they don't want to live with each other. Irreconcilable differences are sometimes called "incompatible temperament" or irreconcilable differences.
Since it is a ground for no-fault divorce, no blame is apportioned to both parties.
With this ground, both parties might have to get an affidavit and sign an oath that the marriage cannot be mended. They can also write that the marriage is beyond repair, and they must go their separate ways.
Elizabeth Ann Massey's research study titled: No-fault divorce legislation and its impact on state divorce rates is an informative read. It explores the rise and fall in divorce rates in some states in the U.S. based on the no-fault divorce legislation.
Related Reading: 

How Separation May Help in Saving the Marriage
Conclusion
In a fault vs no-fault divorce, the outcome is always the same; both parties must go separate ways. Hence, it is important to opt for the divorce option that meets your needs and is not something you will regret eventually.
With the information mentioned in this article, you can consider each option by understanding the difference between fault and no fault divorce before taking the next step.
To know more about fault vs no fault divorce, check out Riane Eisler's book titled: Dissolution: This book explores the basic societal changes surrounding divorce that were previously not accepted, but are now mainstream.

Share this article on
Want to have a happier, healthier marriage?
If you feel disconnected or frustrated about the state of your marriage but want to avoid separation and/or divorce, the marriage.com course meant for married couples is an excellent resource to help you overcome the most challenging aspects of being married.
More On This Topic
Recent Articles
You May Also Like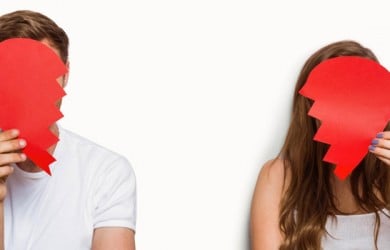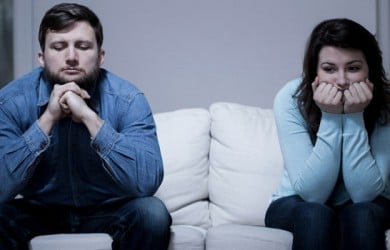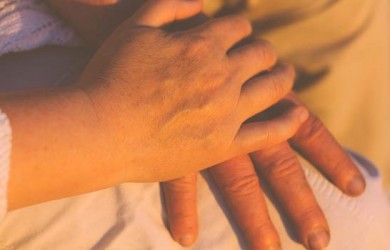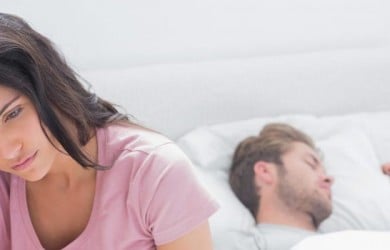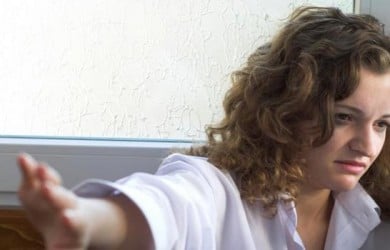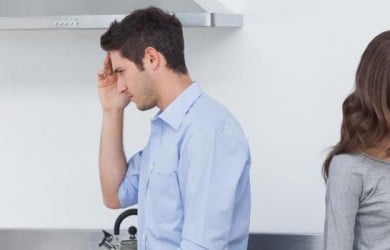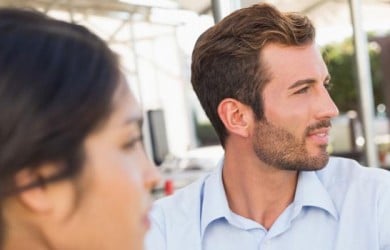 Popular Topics On Marriage Help