Dealing with Divorce: How to Manage Life Without Stress
When a couple gets married, dealing with divorce is not even the last thing in anyone's minds. A marriage is a union and a promise. It doesn't take place with an intention to part ways in the future. You take vows for a lifetime and make efforts to nurture the beautiful relationship until the end of time.
Unfortunately, people fall apart. With various transitions in life, couples find it hard to stick together and decide the institution in not suiting them. They decide to call off the marriage and stop leading their lives as one. They choose to be going through a divorce. When a couple decides that they want a divorce, the reasons for divorce can be many:
Infidelity

Financial incompatibility

Alcoholism & drugs

Domestic violence

Cultural differences

Lack of family support

Lack of marriage education

Early age marriage

Lack of intimacy

Constant bickering & arguments
The reasons they prefer dealing with divorce could be plenty, exclusive to each relationship. Every couple definitely tries to work on a situation at least for some time before coping with divorce.
Dealing with divorce is one of life's most stressful experiences and will profoundly affect you. Whether you've been married five years or 50 years, you'll feel a deep sadness and disappointment. Perhaps, divorce stress and divorce anxiety might make you feel like a failure. No one gets married with the intention of getting a divorce, yet sadly, that is the outcome of many modern marriages.
Handling divorce is easier said than done. Yet, calling off a bad marriage is always preferable than staying in it and suffering. Dealing with divorce means dealing with emotional stress and physical pain. So, how to deal with divorce? How to cope up with divorce and stress?
Coping after divorce is a slow process. However, with the right ways of how to handle divorce, the situation does get better and easy. Find out how to cope with a divorce below:
Allow yourself to feel the pain
Mentally accepting the reality of a divorce is much easier than emotionally accepting it. Emotional acceptance may take time. It may generate a considerable amount of pain and psychological stress. It's important to experience the emotions, though, rather than attempting to bury them under a flurry of activity and denial.
We all tend to avoid pain, so it's easy to adopt the Scarlett O'Hara attitude of
I'll think about it tomorrow
It's okay to grieve. Allow yourself to feel rather than blocking out all your emotions. This separation can lead to divorce stress symptoms. However, it is essential to understand that grieving is a part of the healing process. No matter how much pain or anxiety after divorce you might be experiencing, this will not last forever.
Related Reading: How to File an Uncontested Divorce
Accept the reality
Be realistic. Typically, we tend to gloss over those things that we disliked about our partner and remember only what we liked. Avoid the temptation to glamorize the relationship. Instead, accept the reality that there were problems, and in the future, the divorce may become beneficial. Your life can be what you make it, and your current struggles are only a stepping stone to a better life.
Accepting reality and letting go of this uncontrollable situation may take time. The tip is to stay focused on what you can do with yourself. Stepping out of the past is the key.
Lifestyle changes
It may be difficult to accept that former friends have abandoned you, but this may happen. Realize that they may be hurting also and coping with issues you are unaware of. Don't take their actions personally and move on. Remove mementos that remind you of your former spouse, formulate new habits, and develop healthy, new interests.
If there are children, make every effort to keep them out of the divorce. As tempting as it may be to use them for revenge, that type of behavior is not in the children's best interests. Divorce can take a toll on all involved, especially the children, who may be too young to comprehend the situation and blame themselves for it fully. Develop healthy habits that will benefit both you and the children.
Nurture Yourself Physically
Staying fit is often underrated—the benefits of staying physically strong and active drive away a lot of emotional and psychological stress too. Plan routinely exercises to bounce back better. Uplift yourself physically and emotionally with some physical activity
Nurture Yourself Emotionally
Treat yourself during this process of dealing with divorce. Go out on an adventure, read a book, learn a dance form. Do everything you that you felt marriage held you back from. Enjoy a proper diet. Escape unhealthy habits like drinking as a means of handling divorce stress syndrome.
Related Reading: How Much Does a Divorce Cost?
Take A Break
Take a pause from your otherwise busy schedule. Try not to make any major life decisions while you are still dealing with divorce. Anxiety and divorce go hand in hand. So, just take time to relax your mind and soak in the feelings. Give yourself time and use logical reasoning to arrive at any decision. Examine all the negative feelings and try to change them.
Help is available
Don't try dealing with divorce emotions and this stressful time without getting help. Spend time with family and friends. Also, consult a therapist for coping with a divorce. Communicating your thoughts with a third person who is an expert will guide you in the right direction.
The video below shows divorce can cloud you with negativity. Sadie Bjornstad informs about establishing clarity in how to shape life after divorce.
Spend the time necessary for you and the children to heal, and make every effort to make the best of it. It will set an excellent example for the children and will ease interactions with the former spouse. This, too, shall pass, and you will be better for it.
Kara Masterson
Kara Masterson is a freelance writer from Utah. She enjoys Tennis and spending time with her family. Find her on Facebook and Twitter.
Share this article on
Want to have a happier, healthier marriage?
If you feel disconnected or frustrated about the state of your marriage but want to avoid separation and/or divorce, the marriage.com course meant for married couples is an excellent resource to help you overcome the most challenging aspects of being married.
More On This Topic
Recent Articles
You May Also Like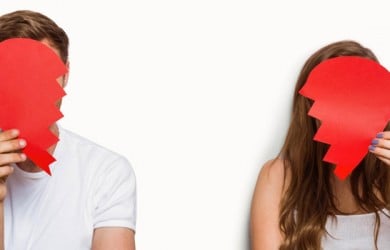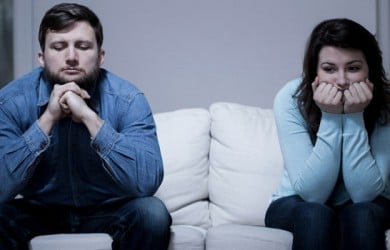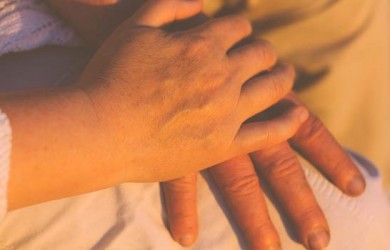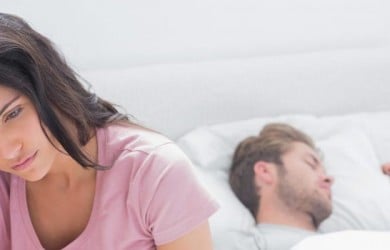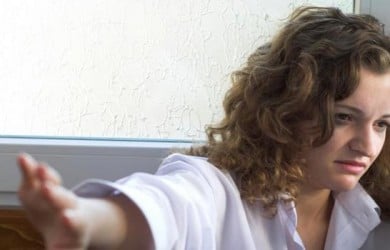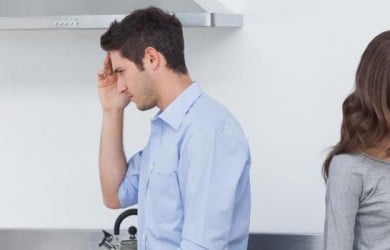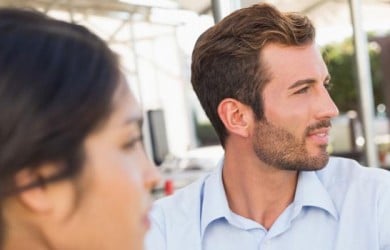 Popular Topics On Marriage Help