Things You Must Know Before Dating Again After Divorce
The divorce is over, you are (hopefully) in therapy, you have begun a whole new life now what? We are not meant to be alone so, wanting to date and finding another partner is natural. What does dating after divorce look like this time around?
The silver lining about dating after divorce and finding a new partner is the excitement of being able to make a list and to be able to put anything you want on that list. You have a blank canvas and you are able to design your new life.
How to date after divorce?
It may seem overwhelming to jump back into the dating pool, especially if you had been in your previous relationship for a long time. You may forget what it's like to date again. It takes time before you enjoy the newfound singlehood and the possibility of choosing a new partner. The first thing that plagues your mind and heart is loneliness. Out of loneliness and lack of perspective, you can make mistakes in dating again after divorce. However, if you keep a note of certain things and tread cautiously in the world of dating after divorce, you would be able to find love again.
Dating after divorce is not the same as dating before
Remember you are older now and how you operated in the past may not work you anymore. Be honest with yourself. Think about your boundaries. What are deal breakers for you, what can you compromise on and what exactly do you not want to live without? I cannot impress upon you how important boundaries are. I like to say that, "Boundaries are not important until a toxic event happens."
Listen to your gut
One of the most important tips for dating after divorce is to start implementing meditation if you have not already. When you allow yourself to start tuning into your body and how it feels, it makes it much easier to make decisions. Listen to your gut and if you feel any red flags address them, don't ignore them. If I may self-disclose, in my life I have not listened to those red flags and it never leads anywhere good. When we want to be in a relationship out of loneliness we can easily overlook things and then have regret in the end.
Unload your baggage before dating after divorce
One thing that is critical to having a healthy new relationship, you cannot bring your old baggage into the new relationship. That's why therapy is so critical. You need to know your past triggers and when you are triggered realize that this is not your ex-partner this is your new partner.
For example, let's say your ex cheated on you so now you have trust issues. In your new relationship, you are feeling nervous about trusting. Your new partner is late calling you one evening, your mind automatically goes to they are cheating. Pull your mind back and remember this is your new partner and they have done nothing to make you not trust them.
Time and again people bring past baggage into new relationships and ruin them by creating the same scenario as their past relationship.
Have you ever heard the saying, "Same story different person?" You are in an entirely new relationship and this time around you don't have to make the same mistakes you made in your past.
How long should you wait after divorce before starting dating again
There is no hard and fast timeline that determines how much time should you wait before dating after divorce. You must take as much time (or less time) as you need to grieve over the past relationship and rebuild yourself. When you get the feeling that you are truly over your previous relationship and want to start seeking a new one only then contemplate about dating.
Remember, the urge to date should not come from a place where you want to fill the emptiness left behind in your previous relationship. It should come when you are really ready to turn to the next page in your life.
Take your time to get to know someone. Be picky, don't settle out of loneliness, time isn't running out, or any other reason you may give yourself.
Have your list; communicate your needs and wants. Most importantly make sure you have taken time for yourself to heal from the divorce, you have been in therapy, you have done the work, you have been able to process. You have given yourself the chance to get to know yourself again as a single person. Like my dear friend likes to say, "Raise your currency!"
Share this article on
Want to have a happier, healthier marriage?
If you feel disconnected or frustrated about the state of your marriage but want to avoid separation and/or divorce, the marriage.com course meant for married couples is an excellent resource to help you overcome the most challenging aspects of being married.
More On This Topic
You May Also Like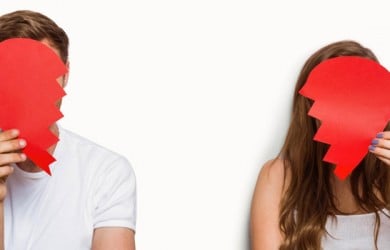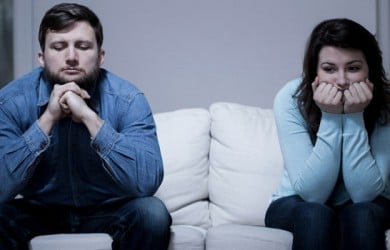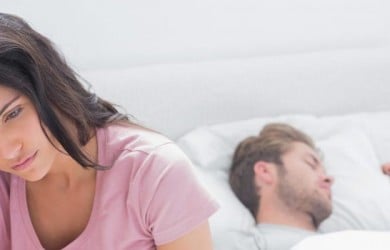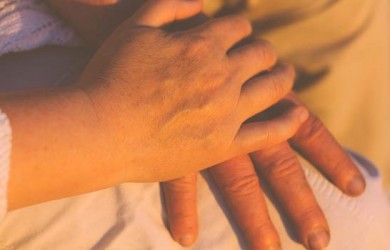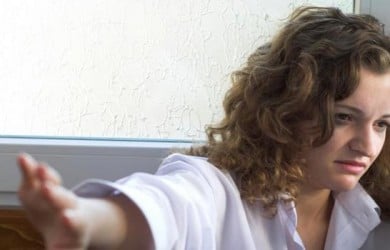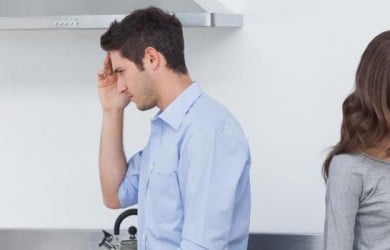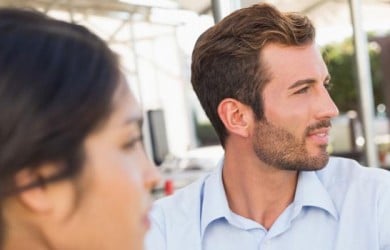 Popular Topics On Marriage Help