What's the Secret to Coping With Divorce Stress?
It's definitely fair to say that divorce is one of the most stressful events in one's life, don't you agree?
For some, it is even the most stressful event that they will ever experience.
There can be many triggers aside from the overall impact of divorce that can compromise your immune system due to extreme stress. The question here is, is there really a secret to coping with divorce stress? Is it possible to have a stress-free divorce?
Common triggers of stress with divorce
Before we fully understand the ways to reduce the stress of a divorce, we first need to know what causes the stress in divorce. From there, we'd be able to understand and find the best practices and ways to handle divorce stress.
1. The main cause of divorce
Just seeing the list may already look familiar, right? The start of it all, the main cause of divorce would have already caused you more stress than you can imagine – that's the reason why you ended the marriage, right?
2. The divorce process
Sometime during the course of the divorce process, you find yourself coping with divorce stress. Don't worry; you're not alone with this because it's a part of it. From getting lawyers, discussing the long process, to negotiating.
3. Custody, assets and liabilities
This may be one of the stressful parts of the divorce process especially when you will have to face lots of demands or liabilities to shoulder. It can definitely be draining.
A child's feelings

– As a parent, you can't help but worry and start dealing with stress and depression during divorce because of course; you would hate to see your kids suffer. It's devastating to see them adjust and hurt.

Infidelity

– This maybe the issue or the cause of the divorce or maybe it can happen during the course of the divorce process – nonetheless, it will not help and will just add stress to the dreaded process.

Financial setbacks – This may actually be our top 1! Divorce isn't cheap and people who have gone through this know how big the impact of divorce is on their finances. Even after divorce, you'd still find yourself struggling to bounce back.
Effective and easy tips for dealing with divorce stress
Now that we are familiar with the most common triggers, tips for dealing with divorce stress will follow. Coping with divorce stress isn't easy and to set expectations, stress is a part of divorce. We may not be able to eliminate them all together, but we can learn to deal with them:
Recognize that feeling these emotions are okay

. You are not weird or weak. It is just normal to feel sad, resentful, angry, exhausted and frustrated all at the same time. For some, these feelings can be intense and hard to deal with. Learn that these emotions are normal but it's better to manage them.

Allow yourself to have a break.

Take a moment and allow yourself to feel those emotions and then act on those feelings. While it's okay to feel all sorts of emotions, dwelling is a different thing. Start by taking time to heal and get back on track.

Allow other people in your life but choose who you trust

. Remember that you don't have to go through this alone; there will be people who are willing to listen to you. Don't push these people away. Sharing your feelings is one of the best ways of

coping with divorce stress

.

Don't let the grueling process of divorce strain you too badly

that you will forget to take care of yourself emotionally and physically. You deserve it, don't feel guilty if you want to pamper yourself, if you want to recharge and if you want to just be alone to think. Go for positive ways to relax and deal and never turn to alcohol or drugs, no matter how bad the situation is.

If your spouse is using triggers to start power struggles and arguments, don't allow them to get to you.

Learn to choose your battles

and never allow added negativity to win over your peace.

Divorce may be a long process but that doesn't mean that you need to dwell on it alone.

Take time and explore your interests

. Go and reconnect with things you used to enjoy doing, learn to be independent, learn new things and even do the things that you have always wanted to do before you got married.

Be positive. We all know that it is easier said than done but it's not impossible. Remember that we control how we react to stressors and if we choose to think positively, then everything will become a little bit lighter.

Finding new activities and friends,

and start embracing

your future freedom

and start moving forward with reasonable expectations. This will make the transition easier.

Financial setbacks are part of the divorce process, it'll be hard – yes, but guess what? It doesn't mean that you have to be too strict with your budget. Limiting your food, your necessities just so you can save won't help. It just tricks your mind into feeling self-pity.

Learn to budget wisely

, learn to save and don't rush. What's important is that you know you have a job and through hard work – you'll push through.

First things first, when it comes to kids, make sure that you

don't involve your children in the conflict.

Never start arguing with or talking negatively about the other parent, especially

in front of your child

. Never ask them to stop talking, to avoid the other parent or to even use them to spy on your ex.
Instead, be there for them, and know that this is very hard for them as well as it is for you so better be a mature parent and focus on helping your child go through divorce.
Stress of divorce on health and recovery tips
Now that you know how to identify divorce stress and manage it, then the stress of divorce on health and recovery tips like these will help you with the process.
Remember that coping with divorce stress will depend on how we accept and react to the triggers. We certainly don't want our happiness and health to be affected, so why dwell on these stress triggers? Instead, learn to be flexible and in no time, you can start your life fresh.
Share this article on
Want to have a happier, healthier marriage?
If you feel disconnected or frustrated about the state of your marriage but want to avoid separation and/or divorce, the marriage.com course meant for married couples is an excellent resource to help you overcome the most challenging aspects of being married.
More On This Topic
Recent Articles
You May Also Like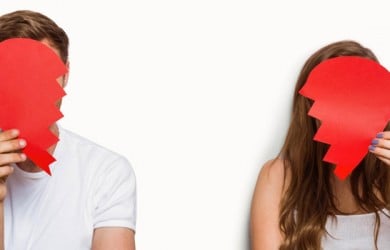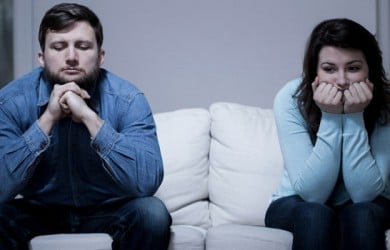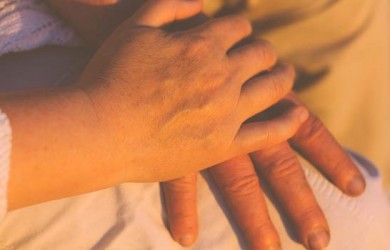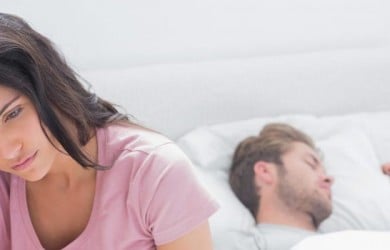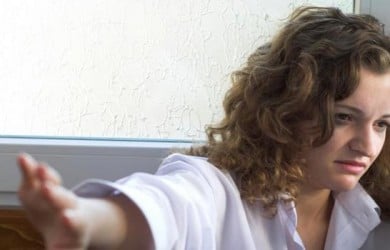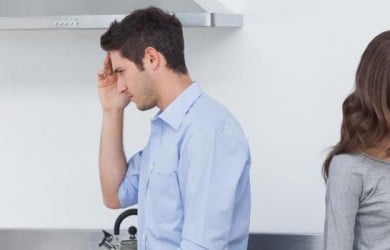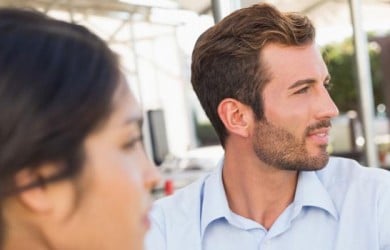 Popular Topics On Marriage Help