Consequences of Divorce on Couple and Kids
With the divorce, the structure and dynamics of the family change. Consequences of divorce on a family include constantly adjusting and figuring out new ways of interacting and understanding what to expect can help you prepare and mitigate the effects of divorce. The consequences of divorce for adults and children vary from one family to another.
Therefore, adjusting to the new circumstances takes different amounts of time. Read on to familiarize yourself with the possible negative effects of divorce so you can start the search for healthy coping strategies.
Consequences for kids
Wondering what are the possible consequences of divorce for children? The consequences of divorce on kids can be seen in emotional, social, behavioral, and academic areas.
However, make no mistake. Not all divorces have negative outcomes for children. If separating means moving the kid away from an abusive parent or a situation of high conflict, divorce is preferred to staying together. Take this into account when getting familiar with the possible consequences of divorce for children.
1. Emotional
Emotional consequences of divorce for kids include feelings of confusion, anger, grief, anxiety, and many others. Divorce consequences on the emotional wellbeing of a child can be intense, but not necessarily long-lasting. In the beginning, they can feel overwhelmed, sensitive, and afraid. However, having a safe space to talk and share what they are going through can have immense benefits.
The consequences of parental divorce for child development depend on many factors. Studies outline risk and protective factors that can decrease the consequence of divorce. Protective factors include:
Protection from parental conflict

A good relationship between ex-partners

Healthy child-parent relationship

Psychological wellbeing of parents

Strong sibling relationships

Economic stability

Structure and dynamics of the household

Close relationships with extended family.
2. Social
One of the consequences of divorce on a child is social withdrawal. Divorce puts in front of the children the need to adapt quickly and more often than usual. All of this can drain their emotional capacity causing them to avoid social contacts. They can become sensitive and insecure and not know how to reach out or to whom. Eventually, they might feel it is easier to retreat from interactions.
Not knowing how to process the experience or label what they are feeling might cause them to shy away from sharing anything. This is not exclusive to children. The social effects of divorce in the form of withdrawal can happen to adults.
3. Behavioral
The effects of divorce on family life are especially visible in children's behavior and the subsequent need to discipline them. When going through a divorce, children can rebel against thus far accepted rules and routines or act out against parents. Often they might revert to an earlier age or babyish behaviors. Furthermore, emotional outbursts, excessive crying, or suddenly being sick can start happening. This can be interpreted as a cry for help and attention.
Behavioral changes in children are considered one of the more challenging effects of divorce on the family. Be on the lookout for these concerning signs. Talk to their coach, teachers, and other adults to get an understanding of their behavior outside of the house. Perhaps you might note in a diary their behavior to record all vital information. This can be of help if you turn to a professional later on. Also, whenever possible, keep an open dialogue with your ex so you can both provide the right support to your child.
4. Academics
To get the full scope of divorce and its effects on kids, we need to look at their performance in academics too. Divorce requires kids to somehow find a place for this experience in their mind and their heart and get adjusted to the new normal. Considering the emotional and intellectual toll this process puts on them, it is expected to see a decline in their daily focus. Being more distracted could make their academic performance drop. The more distracted they are, the bigger hit their grades will take.
Helping them process their emotions can help lessen the impact on academics. When they become less overwhelmed, they will have more energy to adjust and focus to dedicate to school.
Consequences for adults
Divorce is a major disruptor in life, hence consequences of divorce for adults can bring tons of stress – emotional, financial, and health. Although some people describe it as a relief, for many, it brings pain and a flood of other emotions.
1. Emotional
Conflict is both one of the causes and effects of divorce. If your marriage was filled with arguments and fights, you might feel relief because some of it might decrease. As time goes by, if you both work on it, you might get along better than in marriage, with more understanding and respect for one another's boundaries.
Divorce causes and consequences are connected. Depending on the reasons for getting a divorce, how both of you approached the subject, and the quality of your relationship, you might experience more or less intense divorce consequences. Emotional effects of divorce on couples include:
Less happiness

Vulnerability to depression

Anxiety and fears about the future

Sleep and/or appetite problems

Substance abuse

Fear of intimacy or loving again

Feelings of anger or resentment

Feeling insecure and less self-confident
Also watch: 7 Most Common Reasons for Divorce
2. Social
You might say that couples going through divorce get reminded of the old saying:
"A friend in need is a friend indeed."
It can happen that some of the people you thought were your friends are not there when you need their support and understanding. On the other hand, some people can become your new best friends and surprise you with the ability to understand your perspective.
A divorce can be a lonely place. You might shy away from sharing too much for fear of being misunderstood or judged. For the time being, you might shy away from contact with friends or coworkers. If this is what you need, allow yourself some distance. Also, try to notice when it becomes suffocating and try to reach out.
3. Financial
The effects of separation and divorce on a family can also be seen through a financial lens. The economic consequences of divorce can be quite stressful. Study shows that divorcing couples would need more than a 30% increase in income, on average, to preserve the same standard of living as in marriage.
There are significant expenses during divorce, starting with legal ones. When separating, you need to find your own place, and that is expensive. Usually, you need to find extra income to cover new costs, which in turn leaves you with less time with kids. Also, an important aspect of divorce is insurance. Research shows that one in four women goes for a while after divorce without having insurance.
4. Health
Divorce induces stress, and stress, in turn, can have a major impact on your health. For example, in a study published, it was discovered that both middle-aged men and women are at a higher risk of developing cardiovascular disease after going through a divorce, compared to their married counterparts. It is also known that divorced or widowed couples have a higher chance of chronic illnesses and cancer, as well.
All these stats about the health effects of divorce are an important reminder to take care of your physical and mental health. Allocate time and energy to dedicate to exercise, a healthy diet, and sleep. To prevent long term consequences of divorce, you need to be mindful of your body and soul's wellbeing and constantly work to improve it.
Take it one step at a time
The good news is that there are ways to lessen the effects of divorce on parents and kids. Finding the right steps to reduce psychological effects is important and possible. As always, understanding the problem is the first step to resolving it. Recognizing which of the consequences of divorce you and your child are exhibiting can help you to create the best supportive strategy to overcome them.
Take notice of differences in your child's academic performance in their social behavior and their emotional states. Mind your health, emotional, and financial stability. Knowing what consequences of divorce you are experiencing can help you to prepare better for overcoming them. If you wish to help your child, you need to help yourself too. Oftentimes finding professional help for your kid and you mean going through this process with more ease, more guidance, and support. Therefore, if possible, consider therapy to mitigate the effects of divorce.
Divorce is a marathon, not a sprint. Take it one step at a time at a pace you can endure. Remember to treat yourself and your children with kindness.
Share this article on
Want to have a happier, healthier marriage?
If you feel disconnected or frustrated about the state of your marriage but want to avoid separation and/or divorce, the marriage.com course meant for married couples is an excellent resource to help you overcome the most challenging aspects of being married.
More On This Topic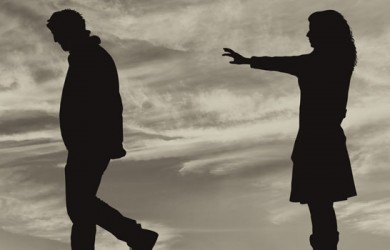 You May Also Like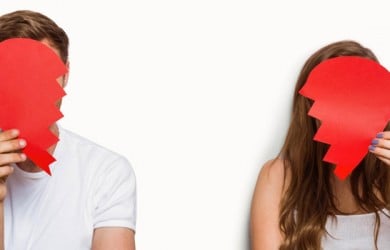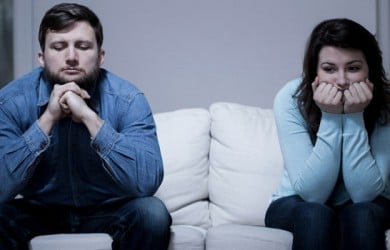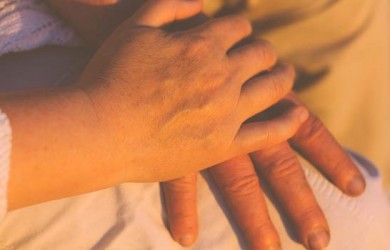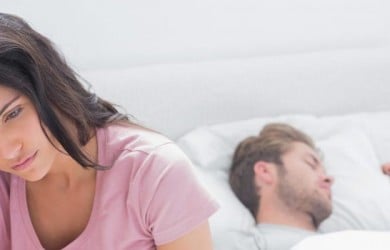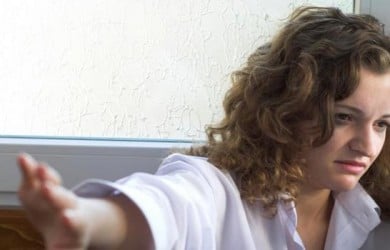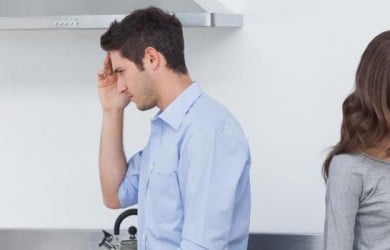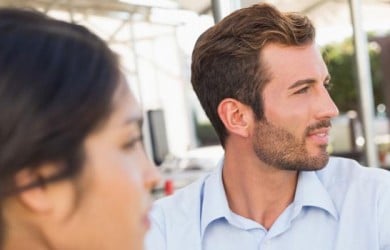 Popular Topics On Marriage Help