What Is Collaborative Divorce & How Does It Work
What is collaborative divorce? When couples agree to negotiate an agreement during separation with the help of a professional collaborative lawyer, it is called a collaborative divorce.
Marriage is a widely recognized union that has been in existence for a long time. The reception that meets marriage is that of happiness and excitement. No couple ever envisions sudden separation or a time when each partner will go their separate ways. However, divorces do happen commonly.
Some marriages don't work out as expected due to some reasons. Some of these include incompatibility, financial reasons, infidelity, religious differences, and so on. According to some researchers, "40%-50% of all first marriages will end in divorce or permanent separation and about 60% – 65% of second marriages will end in divorce."
Contrary to some opinions, not all marriages end awfully. Some marriages end amicably without any uproar. And this is where collaborative divorce comes into play. With the help of a collaborative attorney or collaborative lawyer, each partner can go their separate ways with some degree of satisfaction based on the settlements they reach.
Related Reading: 10 Most Common Reasons for Divorce
The agreements are usually based on the financial arrangement, child custody and visitation. To learn more about collaborative divorce, keep reading this article.
What is a collaborative divorce?
What is a collaborative divorce? A collaborative divorce is a legal process allowing couples who have ended their marriage to reach a fair resolution with the assistance of a professional collaborative lawyer.
Besides a collaborative attorney, other competent partakers in the collaborative divorce include coaches, mediators, and financial professionals. Their role is to ensure the collaborative divorce process goes smoothly.
The sole purpose of a collaborative divorce is to avoid a bad outcome in court. The settlement agreed upon by each party must meet their specific needs, including their children's. Note that a collaborative divorce is a voluntary decision taken by the two parties.
This collaborative divorce process involves signing a contract that binds them and prevents their lawyers from representing the couple in any future litigation.
Another benefit of a collaborative law divorce is that it allows the involved parties to set the terms of their agreement themselves instead of the court deciding for them. It also prevents the divorce from resulting in a bad outcome in court. Many people opt for it because the resolution is usually faster than typical court proceedings.
The collaborative lawyer representing each party has a huge role to play in the divorce settlement. These attorneys help to manage conflict rather than creating more. Each collaborative lawyer presents their representative's offers before they reach any resolution.
Is collaborative divorce the right decision for you?
Whether a collaborative divorce is the right decision for you depends on the reason for separating and your partner's views about divorce. Also, a collaborative divorce largely depends on the couple's willingness to negotiate and work together to achieve the same goal.
If you and your partner are separating because of physical or mental abuse, there is a high chance that you will have challenges negotiating any agreement.
Communication is the key to using a collaborative divorce law in separation. If you're unable to achieve this, the court might have to be the right place to settle it. In that case, your attorney may need to file for a contested divorce in a court of law.
However, if you both are rational, rather than letting your emotions get the best of you, you might be saving everyone time and money by using the collaborative divorce. Even though divorce might sometimes be relieving, it is not necessarily a walk in the park.
The parties involved are two individuals who once promised to be together till the end. But here they are, signing a contract that ends the good and bad memories they have created.
During the divorce process, the spouses will experience a heightened feeling of ending their relationship. A collaborative law practice should help partners reach a win-win situation, but there is no winner in a divorce.
One way or the other, you are losing a relationship in which you invested a lot. In essence, whether a collaborative divorce is good for you or not depends on you and your spouse.
Benefits of a collaborative divorce
There are many advantages of choosing a collaborative divorce law over a traditional divorce. If you aren't sure of your decision, check below for the benefits associated with a collaborative divorce.
The first benefit of a collaborative divorce is that it allows you to weigh your options well before reaching any solution. Since you opt for a collaborative divorce law, you will likely have a personal, collaborative

divorce lawyer

who represents only your interest.
Your lawyer can advise you on what terms to agree with and which ones to reject. That helps you avoid some mistakes that may leave you feeling cheated in the settlement.
A collaborative divorce is one of the easiest and cheapest forms of divorce. As long as you reach an agreement with your partner, you won't need to step into court.




Besides this, the collaborative divorce process is simple and cost-effective. You can choose an informal setting where you can both feel relaxed and negotiate rationally.

A collaborative divorce leaves room for effective communication between parties. The spouses are more likely to be free and open up more than in a court. Honesty ensures a smooth collaborative divorce process.

With a collaborative divorce, you can settle all disputes that may arise in the future. Often, the court trials don't resolve the more profound issues between partners.




Since a collaborative divorce process involves an informal setting with

open communication

, partners are more likely to sift out any hidden problem instead of waiting till later.

A collaborative divorce allows you to negotiate a settlement that suits your needs. Even when you can appeal a judge's ruling, it might take time, money, and effort before you get the desired result. Collaborative divorce doesn't work like that.
Only you can agree or reject the result. Essentially, you control the outcome of the settlement.
A collaborative divorce relieves the stress on the two families. As stated earlier, a divorce isn't exactly a piece of cake. It comes with a mixed feeling which doesn't only affect the partners but family members.
An extended trial can do more damage to the divorce. Even with a divorce, the partners can still be friends, especially when they have kids. With less stress, they can focus on building a good relationship for the future's sake.
Related Reading: 6 Critical Aspects You Must Know Before Getting Divorced
Process of a collaborative law divorce
For a collaborative divorce process to work, the concerned individuals must set their differences aside and cooperate. Each person should be able to compromise to make it effective. If there is anything short of this, it is a waste of everyone's time.
The divorce process can be lengthy or short, depending on the details of the settlements.
The collaborative divorce law process begins with the partners and their collaborative lawyers signing a "participation agreement'. A participation agreement prevents each collaborative lawyer from representing any spouse in future litigation if they cannot reach an agreement.
In other words, if the proposed collaborative divorce process ends unsuccessfully, the parties have to get new attorneys before beginning the litigation process.
Meanwhile, each party would have met their collaborative lawyer separately to discuss their needs in the settlement. For example, one party might need the other to pay a specific amount in child support. They can then tell her lawyer before meeting the other party.
Related Reading: Challenges that Children of Divorced Parents Face in their Adulthood
After this, the four individuals meet to discuss the collaborative process thoroughly. Other professionals who might join in the discussion include therapists, child custody experts, and financial professionals. When the parties have trouble reaching an agreement, they can call in a mediator to meddle.
A professional mediator is someone highly knowledgeable about divorce law practice. They employ strategic skills in guiding the parties to reach a suitable agreement. Other than that, all other persons aside from the attorneys are neutral.
Once the two parties have reached an agreement, the essential part of collaborative divorce law has been done. No need to go to trial and the two parties can part peacefully.
Collaborative divorce cost
The cost of a collaborative divorce varies from one law firm to another. The fee also depends on the agreement level of the parties and the divorce complexities. The number of professionals hired in the settlement also increases the expenses—nevertheless, an average collaborative divorce costs between $7,000 to $50,000.
Aside from the collaborative divorce attorney, every invited neutral professional will charge a specific fee.
They can charge a flat rate or per hour. It is best to choose a flat rate upfront as it is much easier. You may be shooting yourself in the legs if you choose the hourly rate. That's because the divorce settlement can take longer than you expect.
Related Reading: How Much Does a Divorce Cost
Conclusion
If you want to avoid litigation, it is best to work through the terms of your divorce with your spouse on good terms. That is where a collaborative divorce comes in handy. It is a modern way of reaching a divorce agreement with a professional, collaborative lawyer.
It prevents more disputes and allows each party to propose a reasonable term. Unlike a traditional divorce settlement, a collaborative divorce law practice saves time, money, and effort.
Watch this video to know a few things you should not do during the divorce process.

Share this article on
Want to have a happier, healthier marriage?
If you feel disconnected or frustrated about the state of your marriage but want to avoid separation and/or divorce, the marriage.com course meant for married couples is an excellent resource to help you overcome the most challenging aspects of being married.
More On This Topic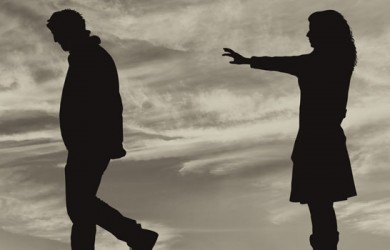 Recent Articles
You May Also Like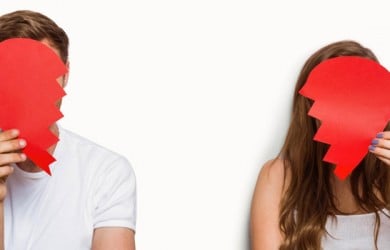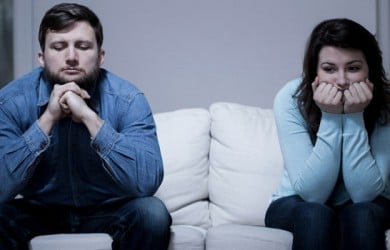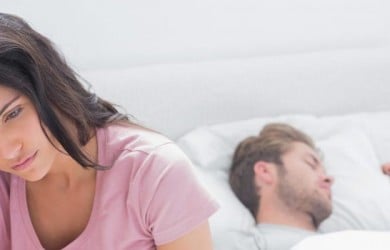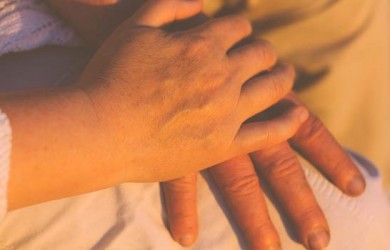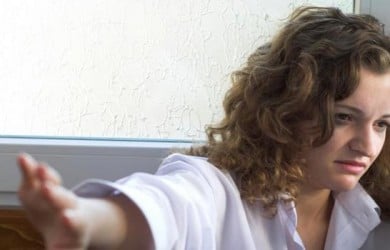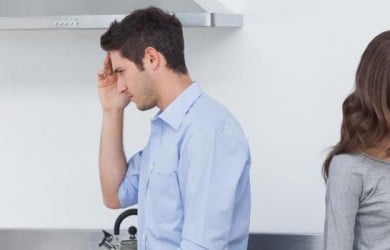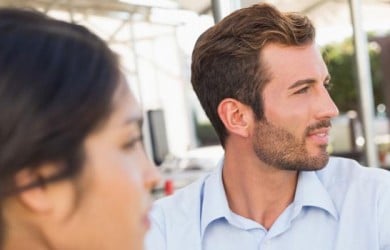 Popular Topics On Marriage Help