Can You Genuinely Be Happy After Divorce?
No marriage is perfect. Since everybody is different, it is unrealistic to expect that two people who enter into a marital union will never disagree or argue.
Even those who were deeply in love and had a great relationship when they got married can experience problems down the road. If your marriage has begun to encounter trouble, you may be wondering when is divorce the right answer.
Whether issues between you and your spouse have occurred because of financial difficulties, differences of opinion about how to raise your children, infidelity, or simply growing apart, you will want to weigh your options carefully to determine whether you will be happy after divorce or not.
You may be unhappy in your marriage, but will you be truly happy after divorce, or would it be better to do everything you can to repair your relationship and avoid having to start over?
In that case, how to decide to divorce? How do you know divorce is right?
Every situation is different, so there is no one right answer for whether you should get divorced or not.
However, by looking at the problems you are facing, understanding the options available to you, and weighing the benefits and drawbacks of staying married or getting divorced, you can make the best decision for you and your family.
While deciding to divorce, it can be beneficial to seek out input from others, including friends or family members whose opinion you respect, therapists or couples counselors.
Will a divorce decrease the amount of conflict between my spouse and me?
If you are experiencing marital problems, one of your primary concerns is likely to be the level of conflict and tension in your household. Living in this type of situation can be very stressful.
If you have children, you may be worried whether being exposed to arguments or conflict will be harmful to their development and overall well-being. Divorce may seem like a way to end this conflict and allow you and your family to live in a more peaceful environment.
While ending your marriage may appear to be the path to less stressful home life, you should be aware that things will likely worsen before they get better.
If you are already experiencing conflict in your marriage, informing your spouse that you want a divorce might push things to the boiling point or beyond, as you go about separating your lives from each other.
Even if you and your spouse both agree that you want a divorce, you will likely encounter conflicts as you address the legal, financial, and practical aspects of your separation.
Disputes over how to divide your property, handle financial matters, or address custody of your children can become difficult to resolve, and these legal battles can be even more stressful than the arguments or disagreements you had during your marriage.
Fortunately, by working with a divorce lawyer, you can determine the best ways to resolve these matters. Once the divorce process is over, you can move on to what will hopefully be a peaceful and conflict-free home life.
It is also important to note that your divorce's finalization will not necessarily mean the end of the conflict with your spouse. In this case, happiness after divorce is certainly not guaranteed.
While some couples may be able to make a "clean break" and stay out of each other's lives going forward, many divorced spouses continue to be tied together financially through the payment of spousal support, or parents may need to maintain an ongoing relationship because they share custody of their children.
If you and your spouse remain in each other's lives following your divorce, you may continue to encounter conflicts. If you have children together, new disagreements may arise about how your children will be raised, or old conflicts may come up again as you communicate with each other.
It can be easy to fall back into old patterns and revisit old arguments. Still, by establishing clear boundaries and focusing on your children's best interests, you can work to minimize conflict, maintain a positive relationship, and stay happy after divorce.
How do I know if divorce is the right choice?
Ending your marriage is a drastic step, and many of you could be wondering, will I be happier divorced.
While there are some situations, such as those involving infidelity or abuse, where a person may be sure that they will certainly be happy after divorce, in many cases, spouses are uncertain about whether they really want to leave their marriage behind.
As you consider whether to pursue a divorce, you may want to examine your situation and look at whether ending your marriage will put you in a better place. Is it possible to save your relationship?
You may want to discuss the possibility of marriage counseling with your spouse to determine whether the two of you can work together to overcome your differences and make sure you can both be happy.
You may also want to look at other ways you can increase your happiness and satisfaction in your life, such as pursuing hobbies or interests either on your own or with your spouse or spending time with friends or extended family members.
By finding ways to address and overcome the issues that may be plaguing your life, you may find that you can remain happily married and avoid the uncertainty and difficulties that come with divorce.
Also Watch:

But, if you feel that you will not be likely to resolve your marital difficulties, divorce can offer you a path to a better life.
You should not have to remain in an unfulfilling marriage or an unhappy and tension-filled home environment with no chance of improving. Even though the divorce process can be stressful, it can allow you to get out of a bad situation and make you happy after divorce.
What are my chances of remarrying?
In many cases, people choose to remain in a marriage that is not working due to the fear of being alone.
You likely went into your marriage, expecting it to last for the rest of your life, and once you have established a long-term relationship, leaving it behind and starting over can be a daunting prospect.
You may worry that you will never find love again, but fortunately, this does not have to be the case, and as the saying goes, "There are more fish in the sea."
Studies show that around half of the people who get divorced will get remarried within five years, and about 75% of people get remarried within ten years. These statistics show that, in reality, you can be happy after divorce.
In some cases, starting a new relationship can seem difficult, especially for those who have children. Still, many other people are in similar situations, and finding the right person is often just a matter of persistence.
The lessons learned during your marriage can help you build a successful new relationship, move on from your past mistakes, and by all means stay happy after divorce!
Is life better after divorce?
The decision to get a divorce will not be a guarantee of happiness. Still, it may be the right step toward moving forward from a marriage that is not working and establishing a more positive life for yourself and your family.
However, you should be aware that divorce comes with many challenges, and it can take some time to get to the point where you can be genuinely happy after divorce.
During your divorce, you will need to address a wide variety of issues. You may need to establish new living arrangements, create schedules for the time you will spend with your children, and create a new budget that will allow you to live comfortably on a single income.
By working with a divorce attorney, you can be sure you are handling the legal process of divorce correctly, and you can take steps to start the next phase of your life on the right foot.
Keep in mind that unless it's an issue like severe abuse where there's no other way than to opt for a divorce, give marital counseling a try or go for a marriage counseling course. Marriage counselors or for that matter psychologists can dig deep into the root cause of the problems or help you deal with the day to day issues that are affecting the relationship. That way you can be sure that both of you or at least one of you tried everything before walking out.
Share this article on
Want to have a happier, healthier marriage?
If you feel disconnected or frustrated about the state of your marriage but want to avoid separation and/or divorce, the marriage.com course meant for married couples is an excellent resource to help you overcome the most challenging aspects of being married.
More On This Topic
You May Also Like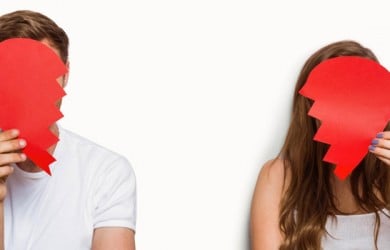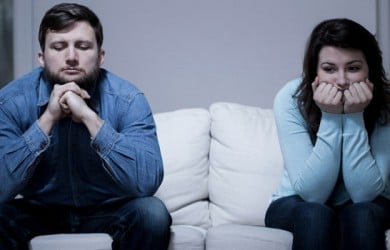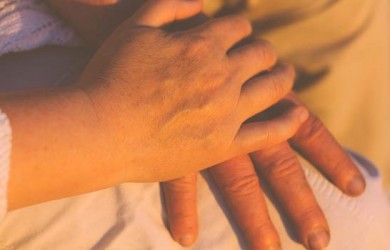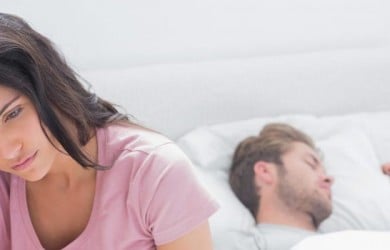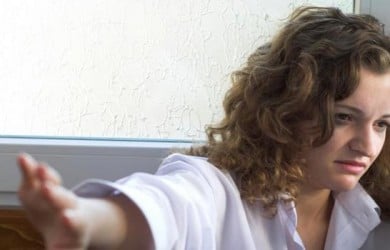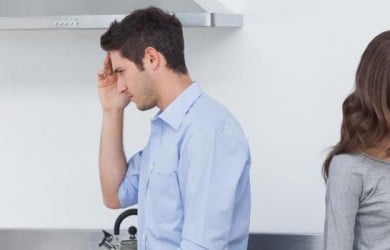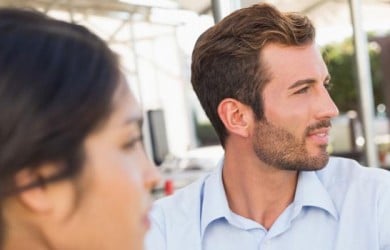 Popular Topics On Marriage Help