Biblical Reasons for Divorce – Does the Bible Allow Divorce?
God, our creator and the one who made laws that can never be broken by humanity such as the unity of two people in marriage – clearly states that what God has joined together, let no law or man break. His plan for marriage is a lifelong union and we all know that what God has designed is the best.
Sadly, more and more married couples have gone astray from God's plan. Today, the rate of divorce has gone up again and sadly, even Christian couples seek divorce as their last option. But what happened to our firm belief that marriage is sacred? Are there even Biblical reasons for divorce that will allow this union to be broken under certain circumstances?
What does the Bible say about divorce?
Marriage is a commitment of a lifetime. Before we got married, we were told this and we were very well aware of what the scripture consistently says about marriage. Jesus described in the Bible that a relationship between husband and wife that they are no longer considered as two persons but as one.
Matthew 19:6: "They are no longer two, but one flesh. Therefore, what God has joined together, let no one separate" (NIV).
It's very clear that since the beginning of time, a man and a woman who has been bonded by marriage should no longer consider themselves as two separate individuals but as one. So, what are the Biblical reasons for divorce, if there are any.
To answer the question, yes there is some exemptions to the rule even if it's one of the highest and most respected rules of our God. There are Biblical reasons for divorce and the Bible is very strict about them. Also, to add to this, divorce isn't something you should immediately consider without trying to at least, work things out first.
What Are the Biblical grounds for divorce?
As we understand what are the biblical reasons for divorce, we also have to clearly know what the Bible says about these grounds. After Jesus refers to our God's original purposes for marriage, He then asks, "Why then did Moses command to give her a certificate of divorce and send her away?" just then, Jesus answers,
"Because of your hardness of heart Moses permitted you to divorce your wives; but from the beginning it has not been this way. And I say to you, whoever divorces his wife, except for immorality, and marries another woman commits adultery" (Matthew 19:7-9).
What are Biblical grounds for divorce? It clearly states here that if one spouse commits adultery, then it is granted permission but as a rule for Christianity. Divorce is still not the immediate decision to be granted. Rather, they would still try reconciliation, forgiveness, and to extend the Biblical teachings of God about marriage. Only if, this doesn't work that the request for divorce shall be granted.
Related Reading: What Does the Bible Say About Divorce
Mental abuse in marriage
Some may ask about this, what does the bible say about abuse? Is mental abuse a Biblical reason for divorce?
Let's dig deeper into this. As there may not be a direct verse about this, there are however instances where clearly, it's allowed to be an exemption.
Let's refer back to the verse where it is said that man and woman will become one as they are married. Now, if one of the spouses is an abuser, then he doesn't have respect to their "united" body as husband and wife and we must clearly remember that our body is considered as the temple of God. So, in this case, the spouse will need psychiatric help and divorce may be granted.
Remember, God doesn't agree about divorce but he also doesn't agree about violence.
In these cases, such as Biblical reasons for divorce abandonment – divorce will be granted. Every situation has its exemption even if it's about Biblical reasons for divorce.
What the Bible says – How to work on marital problems
Now that we understand how the Biblical reasons for divorce are hard and only limited to extreme circumstances, we would, of course, think of ways on how the Bible will teach us on how we can handle marital troubles.
As Christians, we would, of course, want to be pleasant in the eyes of our God and to do this, we need to make sure that we do our best to save our marriage and to work for it under the guidance of our Lord.
"Likewise, husbands, live with your wives in an understanding way, showing honor to the woman as the weaker vessel, since they are heirs with you of the grace of life, so that your prayers may not be hindered." -1 Peter 3:7
It clearly says here that a man will leave his family and dedicate his life for this wife and children. He will honor the woman he chose to marry and will be guided by God's teachings.
"Husbands, love your wives, and do not be harsh with them." – Colossians 3:19
Husbands, as you are the stronger one. Don't use your strength to hurt your wife and kids but to protect them.
"Let marriage be held in honor among all, and let the marriage bed be undefiled, for God will judge the sexually immoral and adulterous." – Hebrews 13:4
The Biblical reasons for divorce just focus on one thing, not to be sexually immoral and adulterous. When you marry the person you love, your marriage should be protected by the respect and love that you have for each other and if you view yourself and your spouse as one flesh, then you will never do anything immoral to it, don't you agree?
"Wives, submit to your own husbands, as to the Lord. For the husband is the head of the wife even as Christ is the head of the church, his body, and is himself its Savior. Now as the church submits to Christ, so also wives should submit in everything to their husbands." – Ephesians 5:22-24
While it is asked for the husband to leave his family to love, respect and protect his wife. The bible also talks about how the woman should submit to their husbands as she has to the church.
If both man and woman would only be guided in church and will understand the Biblical reasons for divorce and marriage then, the divorce rates won't just go down but would create a stronger Christian marriage.
Share this article on
Want to have a happier, healthier marriage?
If you feel disconnected or frustrated about the state of your marriage but want to avoid separation and/or divorce, the marriage.com course meant for married couples is an excellent resource to help you overcome the most challenging aspects of being married.
More On This Topic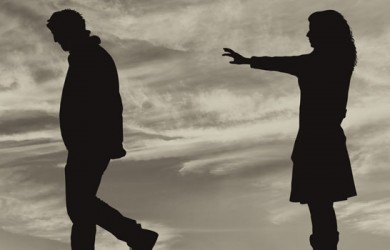 You May Also Like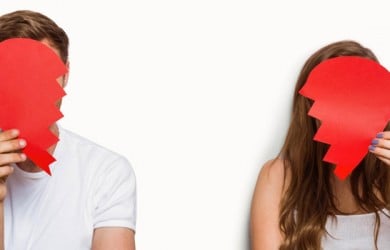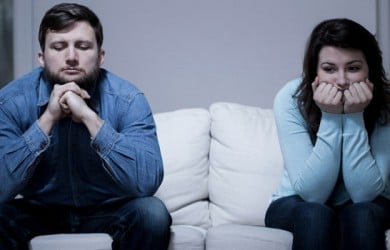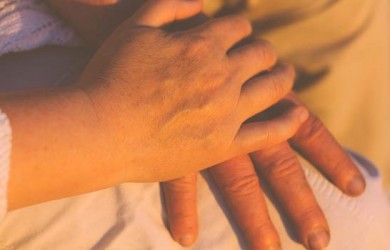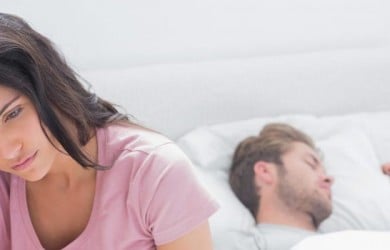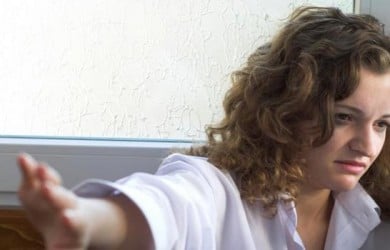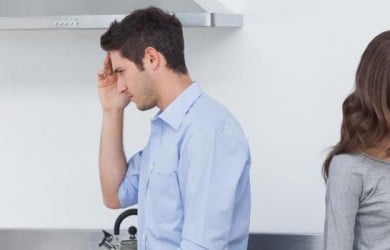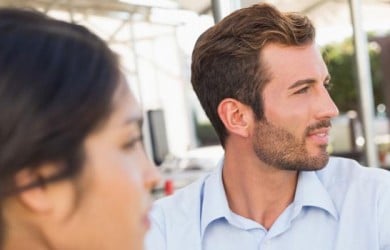 Popular Topics On Marriage Help