The 8 Best Divorce Tips to Emerge Stronger
Divorce is not easy. It makes you feel alone and miserable; it makes you feel like all the strings (metaphorically speaking) which control your life are being pulled by your partner. The whole process, along with the ability to cope, can be nothing less than a nightmare for many people. It requires a lot of determination and strength to get through. So, we are here to help you during this challenging time of your life, to support you and make you feel slightly less abandoned. You need to know that you are a fighter and you're stronger than you think you are.
Follow the 8 best divorce tips mentioned below to help manage the entire situation
Divorce not only makes you struggle with your finances but also drains your emotional health and wellbeing. Eventually, when the reality sinks in, you have to collect all the scattered pieces of your life and start all over again. Here are some suggestions that can help:
1. Prepare yourself
We know you might have experienced endless sleepless nights and have probably thought about the whole divorce thing through. But we would sound very rude and absurd if we don't include this in our list. It is essential for you to consider everything before you and your partner decide to part ways.
It is imperative that you've gone through all your options and realize that there is no way you can make things work and this is the end of your marriage. The divorce tip we have for you include telling yourself to not rush into getting out of the marriage if you haven't tried everything. Take a break, go for counseling, talk about it with family and friends. Just be completely sure that you want a divorce.
2. Get a grip on your emotions
This might be very difficult, but stay calm whenever you're in conversation with your partner. Take this divorce tip very seriously as arguing is not going to help you here. So, stop with the fighting and focus on getting things done. You also need to be careful when talking to people who are close to your partner. Do not let your emotions get the best of you during such testing times.
Related: Handling Separation and Finally Divorce Without Emotional Breakdown
3. Get your finances in order
If you are the one who happens to be is filing for divorce, then quietly get all your financial records copied.This divorce tip will definitely help you later. Doing so is critical to ensure no money is taken by your partner once the divorce is filed. Going over everything is essential. Make sure you don't miss out on investment accounts, bank statements, and chequebooks.
Related: 8 Smart Ways to Handle Money & Finances During Separation
4. Look at it like a business transaction
This may sound harsh, but we are only giving this divorce tip to make things easier for you. People who view their divorce like this tend to make much more sensible decisions because they have control over their emotions. It allows them to sort things out and clearly look at things in their best interest. We have seen a lot of people arguing and wasting time over assets which aren't even that significant and completely ignoring some significant aspects of the marital estate.
5. Tame the urge to get even
This is probably the best advice for divorce we can give you. Take the desire to get even out with your spouse out of your head as this will only complicate things for you.You don't need to generate any negative energy towards your partner. Instead, you need to direct all the positive energy toward yourself.
You need to understand that it isn't about getting even but about getting better down the line in your life. Look at the things you want to achieve after this divorce process ends. Go and complete that graduate degree that you never got to finish or get those guitar lessons that were not feasible for you to take before. Try everything that might help you to empower yourself and makes you self-sufficient during and after the divorce process.
6. Give yourself some time to heal
Another important tip that we have for you is that don't rush into a new relationship immediately after a divorce. Doing so would be a bad idea because you'll be feeling fragile and heartbroken due to the divorce experience. Give your mind, your body and your heart some time to recover from all the stress it has been through.
Related: Starting a New Relationship Post-Divorce
People make such a mistake all the time. They look for other people who can soothe them and make them forget about that gruelling process in their life. It is essential to know that it is you and only you who can help yourself. A rebound shouldn't be an option for you at this point under any circumstances.
7. Don't forget your children
Even though the divorce is between you and your spouse, your children are going to feel the impact too. The divorce tip we have for you is to make sure that you love your children way more than you dislike your partner. You need to consider their wellbeing when making any decision. Your attitude will impact them immensely later in their life.
Be a role model for your children and show them that maturity, integrity, and honesty can help you cope with any hardship that life throws at you. Make them learn to choose their battles wisely and then fight by keeping the anger aside.
8. Consider having a support team
We will conclude this list by sharing our last divorce tip. It's about getting yourself a support team. You should have someone who you can talk to whether that's a best friend, a therapist or even a support group. Someone should be there because piling everything inside can emotionally drain you.
Share this article on
Want to have a happier, healthier marriage?
If you feel disconnected or frustrated about the state of your marriage but want to avoid separation and/or divorce, the marriage.com course meant for married couples is an excellent resource to help you overcome the most challenging aspects of being married.
More On This Topic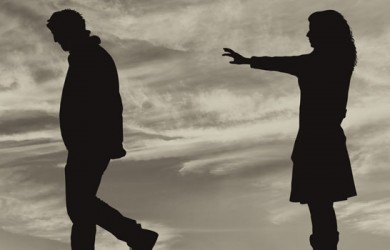 You May Also Like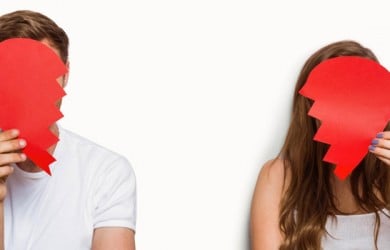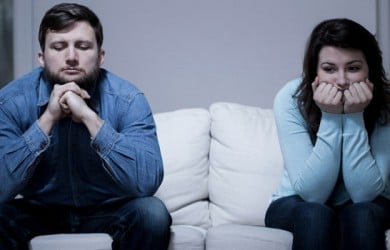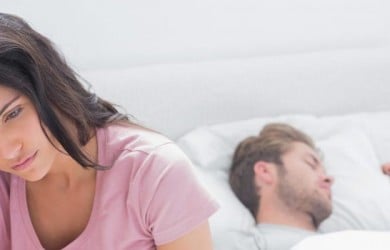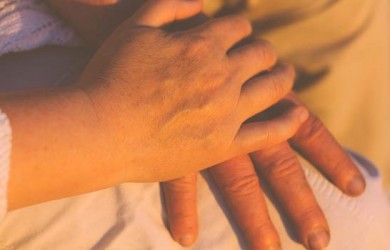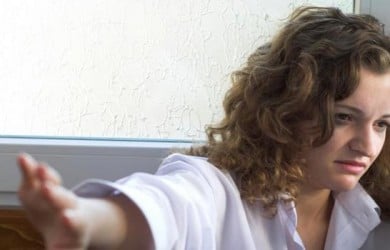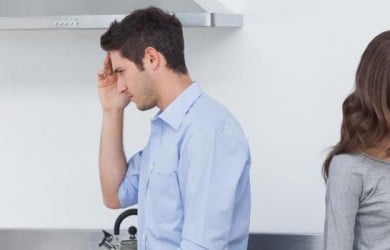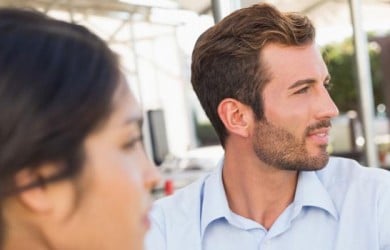 Popular Topics On Marriage Help