Conquering Anxiety After Divorce
Divorce is a time when we are faced with the harsh realization that our relationship has come to a halt. Divorce is scary and stressful, that is why it's normal to experience anxiety after divorce, along with fear and sadness, and for some, even depression.
For some, it also means that your life has come to a tragic end, all those years trying to build your dream family is now over.
All at once, you are faced with life-shattering detours and unplanned heartaches and realities. How do you start overcoming anxiety during and after a divorce?
Anxiety and Depression
Anxiety, depression, and divorce are all connected. These two emotions are complicated and will be present if divorce has been decided.
It's not unusual for someone going through the divorce process to feel these emotions. Anxiety and fear are normal feelings and it doesn't matter even if you were the one who initiated the divorce.
Jumping into the unknown can be really scary and stressful, especially when you have been betrayed. Anxiety after divorce is hard because you will be thinking about your children, the financial setbacks, the future that awaits you – all of these are just too overwhelming.
Nine anxiety after divorce thoughts and how to conquer them
Here are just some of the thoughts that will run to your mind during and after the divorce process, which might be contributing or causing you anxiety and depression.
The path in conquering fear & anxiety after divorce starts by understanding your emotions. From there, you'll see just how you can alter your mindset and be able to learn how to handle anxiety and fear after divorce.
1. Your life seems to be going backward. All your hard work, your investments from tangible things to emotions are now worthless. You feel like your life has stopped.
Be consistent. Even if you feel like this, know that hard work, dedication and being consistent with your goals will eventually pay off.
2. Change is scary and that's in a way, true. Fear can change a person, and a once outgoing and goal-oriented person can be paralyzed with fear.
It's normal to be confused as to where you should start living your life again, but it's not impossible.
Remember that fear is only in our minds. Tell yourself and know that you have the power to recognize what is causing that fear and you can use it to motivate yourself to be better. A challenge to take and not the other way around.
3. Your finances will significantly be affected. Well, yes, that's true, but giving in to the anxiety and depression about the money spent during divorce will not bring it back.
Instead of focusing on your loss, focus on what you have and your capability to earn and save again.
4. Another major cause of anxiety after divorce is the concern about the effects that this decision has with your children.
It's understandable that as a parent, no one wants to see their children live a life without a complete family but dwelling on this will not help your children.
Instead, focus on what you can control. Shower your children with love and affection. Explain to them what happened and assure them that you are still here for them no matter what.
5. Is there still a chance to find love? Worrying about being a single parent and finding love is common, but it won't help.
It will only build up to worry and uncertainty, even leading to the loss of confidence. Even after all that has happened, don't ever give up on love.
Your status, past, nor your age matters. When love has found you, you'll know it's true so, don't ever give up.
6. Your ex is at it again, bringing up the past? Bringing the drama? Well, definitely a trigger for anxiety, right?
Dealing with your ex, especially when co-parenting is involved may or may not be a pleasant event in your life, but it's there, so instead of whining and letting it stress you out, just be cool about it.
Remember, it's not the circumstances that will define your emotions but how you react to it.
Also watch: 7 Most Common Reasons for Divorce
7. Sometimes, you find yourself drained out and lonely.
Yes, it's true; one of the toughest anxiety after divorce is caused by the loneliness that you will feel when you realize that it's tough being a single parent.
Just tell yourself that you are not the only one experiencing this and did you know that the single parents out there are rocking their lives?
8. There is definitely no love between you and your ex, but it's still normal that you'd feel something when you find out that your ex has a new lover.
Most of the time, you'd ask yourself, why are they so happy and I am not?
Whenever you have these thoughts – stop right there!
You are not competing with your ex as to who gets to fall in love first or who's the better person to find a partner. Focus on yourself first.
9. Years will pass and you'll find yourself getting old. Everyone is busy and sometimes, self-pity sinks in.
Never allow yourself to sink into these negative thoughts. You are better than this. You hold the card to being happy and you start from there.
Conquering fear and anxiety after divorce
There can be many reasons why someone would feel the anxiety after divorce and equally many ways of leaving anxiety behind after divorce and it's all up to you!
If you are currently dealing with severe anxiety issues, depression, or fear that is already causing problems in your life, family, job, or even with your sleep, then please seek medical or mental health assistance.
Don't feel that it's a form of weakness to feel such emotions, instead, be able to appreciate that you are acknowledging them and from there, take action and pull through.
Share this article on
Want to have a happier, healthier marriage?
If you feel disconnected or frustrated about the state of your marriage but want to avoid separation and/or divorce, the marriage.com course meant for married couples is an excellent resource to help you overcome the most challenging aspects of being married.
More On This Topic
You May Also Like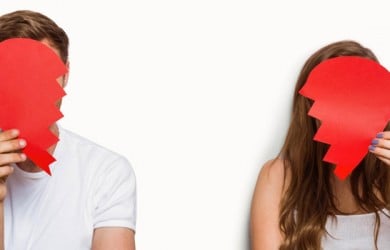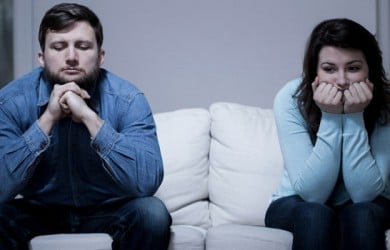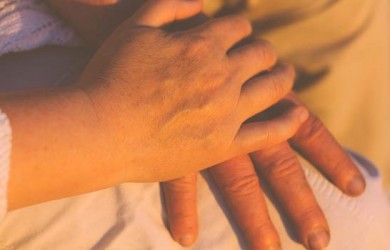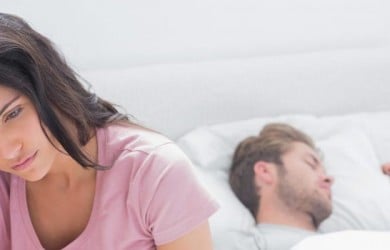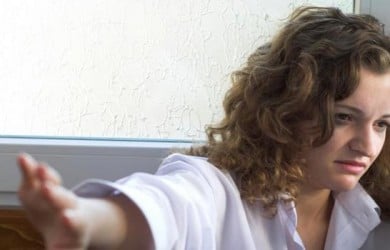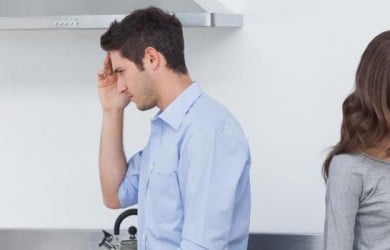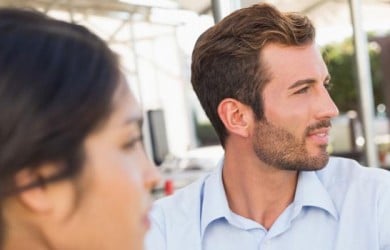 Popular Topics On Marriage Help