Age Appropriate Ways of Talking to Your Kids About Divorce
Talking to your kids about divorce may be one of the hardest conversations of your life. It's severe enough that you have decided on getting a divorce with kids, and then you still have to communicate the news to your innocent children.
The effect of divorce on a toddler can be even more distressing, although you might feel that divorcing with small children can be a tad easy to handle since they won't demand as an explanation.
But, there lies the problem when it comes to divorce and toddlers. They will will go through a lot, and yet not be able to express themselves or demand answers to an unsolicited change in their lives.
The last thing you want to do is cause pain to your kids, but inevitably the divorce with toddler or divorce with young kids is going to be very painful for all of you.
So, the way you deal with divorce and children, by sensibly talking to your kids about divorce, can make all the difference, and it is worth putting in some careful forethought and planning before you break the news to them.
This article will discuss some general guidelines on how to talk to kids about divorce and as well as some age-appropriate ways of talking to your kids about divorce.
These tips can come to your rescue while talking to children about divorce and prudently helping kids through divorce
Know what you are going to say
Know what you are going to say before talking to your kids about divorce.
Although spontaneity is a good virtue to have, there are times when it is better to have your points very clearly in place – and telling your kids about divorce is one such time.
When you are wondering how to tell kids about divorce, sit down beforehand and decide what you are going to say and how you will phrase it. Write it out if necessary, and run through it a few times.
Keep it short, simple, and precise when it comes to handling children and divorce. There should be no confusion or doubt about what you are saying.
Regardless of your children's ages, they need to be able to understand the underlying message.
Key points to stress
Depending on your particular situation, children's reactions to divorce by age might differ. Either they may have been expecting this kind of message, or it may come as a complete bolt out of the blue.
Either way, some shock waves are inevitable when it comes to kids and divorce, and talking to your kids about divorce.
Some questions and fears are sure to arise unbidden in their minds. So you can help to pre-empt some of these by stressing the following critical points while telling kids about divorce:
We both love you very much:

Your child may think that because you have stopped loving each other, you no longer

love

your children. Assure them repeatedly that this is not the case and that nothing will ever change your parental love or the fact that you will always be there for them.

We will always be your parents:

Even though you will no longer be husband and wife, you will always be the mother and father of your children.

None of this is your fault:

Children instinctively tend to take the blame for the divorce, somehow thinking that they must have done something to cause trouble in the home.
This is serious false guilt, which can cause untold harm in future years if not nipped in the bud. So reassure your children that this is an adult decision, which is not their fault at all.
We are still a family:

Although things are going to change, and your children will have two different homes, this doesn't change the fact that you are still a

family

.
Do it all together
If possible, it is best to talk to your kids about the divorce together so that they can see both Mom and Dad have made this decision, and they are presenting it as a united front.
So, how to tell children about divorce?
If you have two or more children, choose a time when you can sit them all down together and tell them all at the same time.
After that, while talking to your kids about divorce, it may be necessary to spend some one on one time for further explanations with individual children as needed.
But the initial communication should include all the children to avoid any burden on those who know and having to keep the 'secret' from those who don't know yet.
Expect mixed reactions
When you begin talking to your kids about divorce, you can expect that your children will have mixed reactions.
This will depend to a large extent on the personality of the child as well as your particular situation and the details that have lead up to the divorce decision. Another determinant of their reactions would be according to their age:
The younger the child is, the less they will be able to grasp the implications of the divorce. So when communicating with preschoolers, you would need to keep to straightforward and concrete explanations.
These would include the facts of which parent is moving out, who will look after the child, where the child will live, and how often they will see the other parent. Keep on answering their questions with short, clear answers.
Children at this age have started gaining the ability to think and talk about their feelings but still, have a limited ability to understand complex issues such as divorce.
It is essential to try and help them understand and to keep giving answers to whatever questions they may have.
As their cognitive abilities expand, children in this age group can tend to see things in black and white, which may result in them assigning blame for the divorce.
An indirect approach may be needed to get them to express their thoughts and feelings. It can sometimes be helpful to get children this age to read simple books about divorce.
Teenagers have a more developed capacity to understand the issues related to your divorce. They will be able to ask more profound questions and enter into in-depth discussions.
At this age, it is vital to keep the lines of communication open. Although they may at times seem to be rebellious and resentful towards you, they still very much need and want a close relationship with you.
Watch this video:

It's an ongoing conversation
You cannot continue lingering to thoughts on how to tell your kids you're getting a divorce or how to prepare your child for divorce, because very seldom is talking to kids about divorce a once-off event.
So, you have to get over the fear of telling children about divorce or telling teens about divorce and prepare yourself for a lifelong challenge instead.
Talking to your kids about divorce is an ongoing conversation that needs to evolve at the child's pace.
As they come up with further questions, doubts, or fears, you need to be there to continually reassure them and try to set their minds at rest in every way possible.
Share this article on
Want to have a happier, healthier marriage?
If you feel disconnected or frustrated about the state of your marriage but want to avoid separation and/or divorce, the marriage.com course meant for married couples is an excellent resource to help you overcome the most challenging aspects of being married.
More On This Topic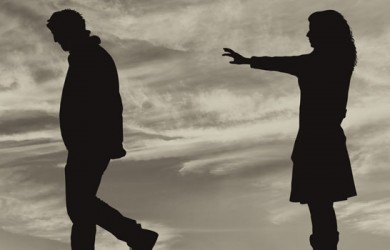 You May Also Like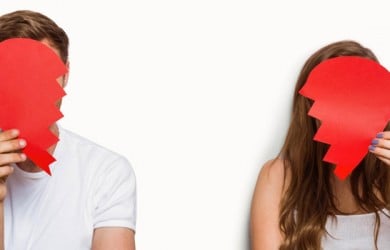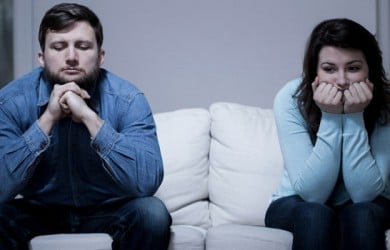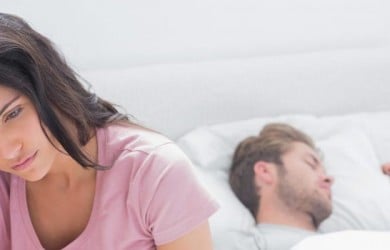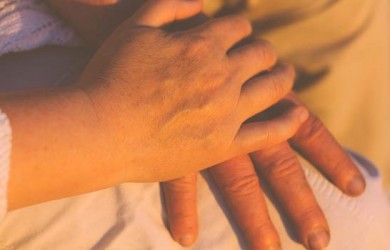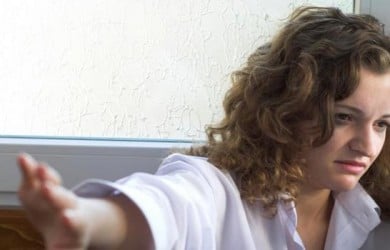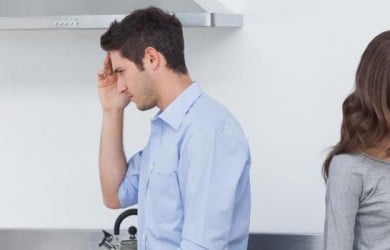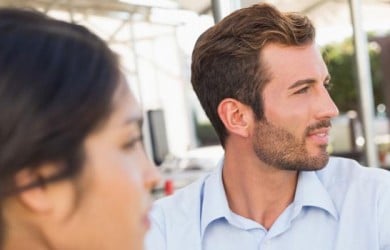 Popular Topics On Marriage Help