Is There Adultery and Divorce in the Bible?
The Bible is the source of moral compass for most Christians. It is a source of guidance and reference to model their own lives and uses it to help make decisions or act as a guide to validate their choices.
Some people rely on it too much, while others depend on it too little. But it's all about the individual's choice.
After all, free will is the highest gift God and America allow everyone. Just be ready to deal with the consequences. When thinking about Adultery and Divorce in the Bible, several passages are related to it.
Watch Also:

Exodus 20:14
"Thou shall not commit adultery."
In the subject of adultery and divorce in the Bible, this early verse is pretty straightforward and doesn't leave much for independent interpretation. Spoken words straight from the mouth of the Judeo-Christian God, it is the 6th of ten Christian commandments and the 7th for Jews.
So God himself said no, don't do it. There's not much left to say or argue about that. Unless you don't believe in the Judeo-Christian religion, in which case you shouldn't be reading this particular post.
Hebrews 13:4
"Marriage should be honored by all, and the marriage bed kept pure, for God will judge the adulterer and all the sexually immoral."
This verse is pretty much a continuation of the first one. It pretty much says that if you don't follow the commandment, God will not take it lightly and make sure to punish the adulterer in one way or another.
It is also precise that adultery is about sex. These days, we also consider emotional infidelity as cheating. So just because it hasn't led to sex (yet), that doesn't mean you are not committing adultery.
Proverbs 6:32
"But a man who commits adultery has no sense; whoever does so destroys himself."
The Book of Proverbs is a compilation of wisdom passed down throughout the ages by sages and other wise men. Still, the Bible is too concise to discuss and elaborate on the source of such knowledge properly.
Cheating and other immoral acts lead to more trouble than its worth. In the modern age, they are called expensive divorce settlement litigations. You don't need to be religious to understand that. If you don't know what that means, then you lack the maturity and education to be married in the first place.
Matthew 5:27-28
"You have heard that it was said, "You shall not commit adultery." But I tell you that anyone who looks at a woman lustfully has committed adultery with her in his heart."
For Christians, the words and acts of Jesus take precedence when in conflict with the God of Moses and Israel. In his Sermon of the Mount, this is Jesus stand about adultery and divorce in the Bible.
First, he not only reiterated God's commandment to Moses and his people; he even took it further and said not to lust for other women (or men).
In most cases, Jesus is less strict than his father, the God of Israel. In the case of adultery, it doesn't seem to be the case.
Corinthians 7:10-11
"To the married, I give this command: A wife must not separate from her husband. But if she does, she must remain unmarried or else be reconciled to her husband. And a husband must not divorce his wife."
This is about divorce. It also talks about what does the Bible says about divorce and remarriage to the same person.
If you are wondering what does the Bible say about divorce and remarriage, this one is also pretty straight forward. Don't do it unless it is with their previous husband.
To be fair, another verse says this;
Luke 16:18
"Anyone who divorces his wife and marries another woman commits adultery, and the man who marries a divorced woman commits adultery."
That pretty much evens it out. So even if the man does divorce his wife and then gets married again, he is still adulterous. That is the same as not being able to marry again.
Matthew 19:6
"So they are no longer two but one flesh. What therefore God has joined together, let not man separate."
This is the same as all the other verses; it means that divorce is adulterous and immoral. In the time of Moses, divorce was allowed, and several rules and Bible verses were attributed to it. But Jesus had something to say about it.
Matthew 19:8-9
"Moses permitted you to divorce your wives because your hearts were hard. But it was not this way from the beginning. I tell you that anyone who divorces his wife, except for sexual immorality, and marries another woman commits adultery."
This confirms God's stance on adultery and divorce in the Bible. The Lord has always been consistent on his stand about not allowing separation or any immoral acts by either party.
Does the Bible allow divorce? There are plenty of verses where such laws have existed, as set by Moses. However, Jesus Christ has gone ahead and changed it again and abolished divorce as a policy.
Divorce may be taboo in Jesus' eyes, but remarrying again after the death of a partner is not so strict. in Romans 7:2
"For a married woman is bound by law to her husband while he lives, but if her husband dies, she is released from the law of marriage."
There are conflicts on the question of "can a divorced person remarry according to the Bible," but it is possible to remarry after the death of a partner, but not after a divorce.
So it's pretty clear what does the Bible says about divorce and remarriage and adultery as a whole. All acts are taboo and immoral. There are only two exceptions. One, a widow can remarry.
That is the only exception that circumvents the 6th (7th for Jews) Commandment of God. Jesus Christ talked in several points about adultery and divorce in the Bible, and he was pretty adamant about making sure that the commandment is followed.
He even went as far as overturning a ruling by Moses to allow divorce.
Share this article on
Want to have a happier, healthier marriage?
If you feel disconnected or frustrated about the state of your marriage but want to avoid separation and/or divorce, the marriage.com course meant for married couples is an excellent resource to help you overcome the most challenging aspects of being married.
More On This Topic
Recent Articles
You May Also Like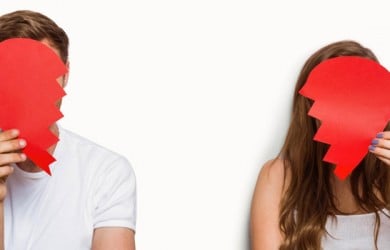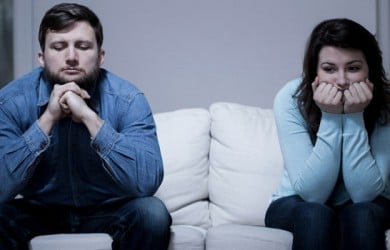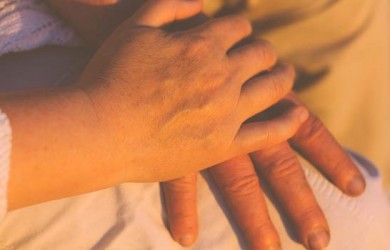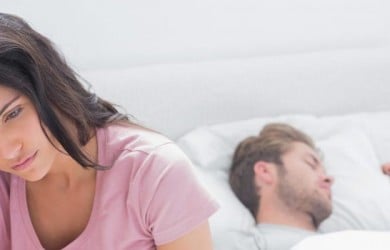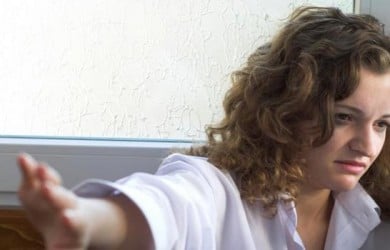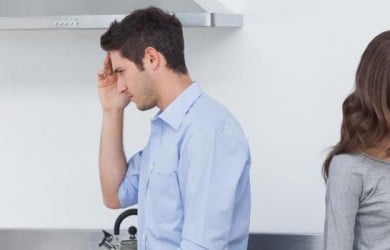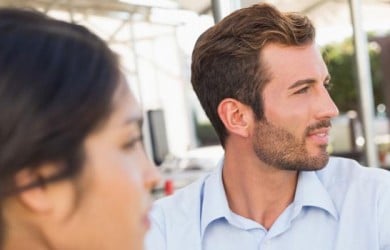 Popular Topics On Marriage Help