7 Financial Challenges of a Single Mother
Going through a divorce is traumatic enough for your emotional well-being, let alone what it will do to your financial life.
As a mother, concerns about what your divorce is doing to your children consume your mind almost as much as how to prepare for the financial problems after divorce.
From paying bills, to keep food on the table, and provide for your children as a single parent.
Knowing the financial challenges of a single mother can help you create a game plan about the best way to take care of your children in your new single parenting circumstances.
Here are 7 financial challenges of being a single mother that you might encounter after your divorce.
1. Keeping food on the table
As a divorced mom, it is likely that your household income has been cut in half or possibly more. Perhaps, you weren't working at all when you were married.
Whatever your circumstances, your focus now revolves around how to keep the necessities in your life. Of course, school supplies and clothing are also a cause for concern after your divorce as these things don't come cheap.
One of the biggest worries or single parenting challenges you may face is how to provide for your family.
Cost fo food report from USDA indicated that the cost of food per month for one person ranges from $165 to $345, depending on your age and gender. This price only goes up with more children you may have.
Also watch:
If you are struggling financially after divorce, the first thing you must consider is to look for advice on budgeting for single moms or budgeting tips for single moms.
2. How to pay your bills
Paying your monthly bills or mortgage payment is one of the biggest financial challenges of a single mother.
Taking care of your household utilities can be daunting and overwhelming, but don't give up hope. There are plenty of ways to get through this time until you can find a more financially stable condition.
For example, you could get a second job or a work-from-home position online to give you supplementary income.
Selling your home and moving in with family members or close friends during this time may also relieve the financial burden. You may also consider refinancing your home in order to get a lower rate.
3. Finding somewhere to live
The sad truth is, one in five women will fall under the poverty line ($20,000 household income a year for a family of three) after going through a divorce.
This isn't a great statistic for single mothers looking to provide the best schooling and housing situation for their children.
Another one of the biggest financial challenges of a single mother is where you are going to live. If you aren't able to keep your original family home, don't despair.
There are many housing assistance for divorced mothers, and for low-income families help for divorced mothers with no income or single moms with low-income.
You may choose to live with family members temporarily after your divorce. Don't be too proud to accept help from friends and family during this trying time.
4. Paying for childcare
As a newly single mother, your financial obligations may force you to go back to work or even take on two jobs at once.
This can be a devastating blow, since not only will you feel anxious and exhausted, it also takes your time away from your children.
Working full-time may mean you need to find adequate childcare facilities when you are not at home with your little ones.
You may also enlist the help of your family and friends to find care for your children while you are at work, at least until you are financially stable again.
5. Keeping up with transportation
As per the data from Federal Reserve the average car payment per month in the USA comes between $300-$550 per month on a new vehicle.
This loan seemed like a great idea when you were a family unit sharing financial responsibility for your purchases, but as a single mother, your head may be spinning when you try and calculate how you can keep your vehicle.
As a single mother, transportation is vital. This is necessary to take your children to school, getting groceries, going to work, and in case of an emergency.
If you find that you cannot cover your new car loan, you may be able to negotiate with the dealership to return it, or you may sell it online and opt for a used car that is in good condition.
6. Health insurance
Medical responsibilities is another financial challenge of a single mother that now falls to you as a single parent.
Unfortunately, one in four women will lose their health insurance coverage for some time post-divorce. This can cause a great deal of anxiety as you take on this challenge.
Don't let it overwhelm you. As a mother, it is your job to make sure that your children are taken care of, especially in case of any emergencies.
Do diligent research to ensure you end up with the best insurance policy that will cover your family for a low rate.
7. Settling leftover debts
The longer you were married, the more likely it is that you and your ex incurred a certain amount of shared debt together.
Perhaps you bought a car that you are still making payments for, assuming that your spouse would be there to help pay for it.
Starting your life as a married couple was probably a financial struggle, to begin with – and that was before you had credit cards.
A mortgage, furniture loans, and credit card debt are also common debts that may be leftover after a divorce.
If these debts were not settled in court or your spouse refuses to help you pay their share, it can seem incredibly daunting, especially when you are trying to start your life over.
Don't give up
The financial challenges of a single mother after the divorce aren't easy to deal with, but don't give up.
With proper planning, help from family and friends, patience, and determination, you can get through this difficult time with your head held high.
Share this article on
Want to have a happier, healthier marriage?
If you feel disconnected or frustrated about the state of your marriage but want to avoid separation and/or divorce, the marriage.com course meant for married couples is an excellent resource to help you overcome the most challenging aspects of being married.
More On This Topic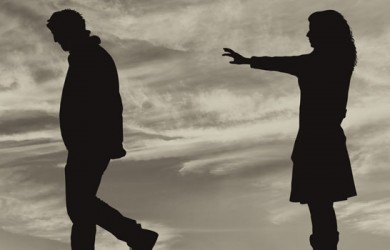 Recent Articles
You May Also Like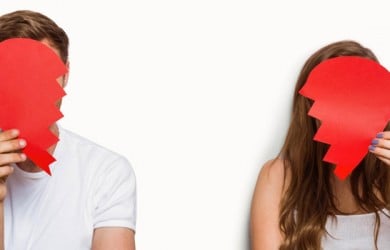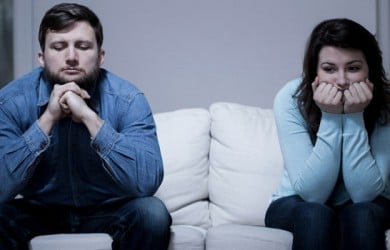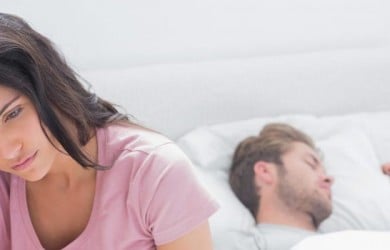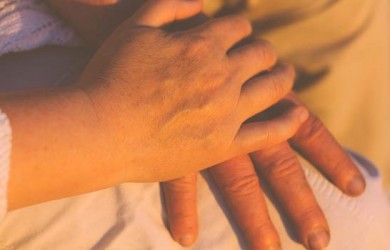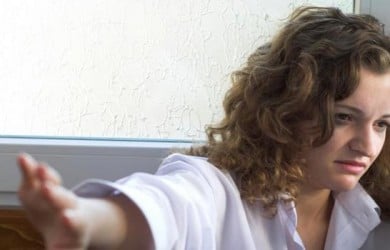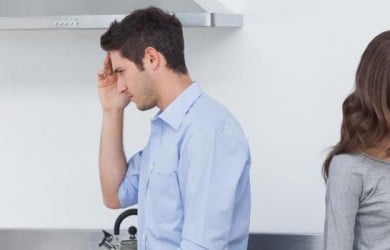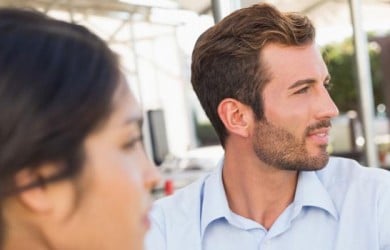 Popular Topics On Marriage Help