4 Keys to Reduce the Divorce Rate in America
'What is the divorce rate in the United States' or 'what is the divorce rate in America' are some of the most googled questions about divorce.
A study suggests that approximately 50% of married couples get divorced in the United States. The country's divorce rates rather paint a very dark picture. The United States divorce rates statistic has been unfortunately strong and secure for a number of years. So how to reduce the divorce rate in our country?
Not only in the United States but if you google divorce rates by country or divorce rates by states the number is quite gloomy.
Here are four top keys in order to help reduce the divorce rate in America, that not only hurts adults in regards to self-esteem, confidence and their financial situation but also has an extremely negative effect on the family structure, leaving children with the concept that divorce is just a normal part of marriage. Read to find out some insightful solutions to prevent divorce in the United States (and everywhere else).
1. Divorce happens way before we decide to walk down the aisle
As a matter fact, most couples that I've worked with over the last 28 years say that they had a very strong feeling early on in the relationship that the marriage wasn't really going to last.
The divorce rate in America is rising because people have begun to take the matter of marriage lightly and don't invest enough time to make sure that the person they have chosen is the right person for them.
Many people report to me that they knew during the dating phase that it may not be a good idea to marry this person because there were too many struggling issues they did not know how to overcome. So this leads us to a very interesting situation, with such a high percentage of people knowing that the marriage is in trouble before they even marry, what is step one?
There's this rule of thumb to follow when you're dating someone so that you don't move forward in life when there are already major red flags blowing in the wind saying that the relationship is doomed from the start.
The 3% rule of dating states that you can have 97% compatibility with your partner, but if they carry any of the absolute deal killers that you know would never work for you, we need to end the relationship now.
Does this sound pretty brutal? It is. And it works. Couples who follow this advice will not end up marrying someone who has major deal killers in their personality characteristics. If everybody starts to follow this the divorce rate in America will go down for sure.
Here are some major deal killers
One of the deal killers could be someone who drinks too much, who participates in drug use, who lies, betrays you during the dating phase of the relationship, maybe you'll say that someone who has kids would never work for you, or someone that doesn't want children would never work for you.
Now if you look at the above, and there are many more deal killers for some people it might be religion, other people that they can't handle their money well, but if you look at all of these lists that I encourage my clients to create on their own, and you're dating someone that has one, two or three of the deal killers, you only have two options, one would be to tell that person they need to clean up their act before you marry them, or two you end the relationship now. This one step right here would deeply decrease the divorce rate in America today.
Also watch: 7 Most Common Reasons for Divorce
2. No one teaches us how to agree to disagree
No one teaches us how to constructively argue, or disagree with our partner. And this is crucial to a healthy marriage. Premarital counseling can help couples learn how to overcome disagreements, how to disagree with respect, how to not shut down in the bedroom, how to not shut down and do passive-aggressive behavior techniques that many of us love.
All couples should go through an extensive premarital counseling course no matter how old you are, or how long you have been together. We also believe it's important to do financial counseling with the individuals during this premarital course, as well as coming to an understanding and agreement regarding children, religion, how to handle money, vacations, sex and much more. Too many couples marry without any premarital work with a minister, rabbi or priest at all and this change would decrease the divorce rate in America.
3. Any active addiction is going to destroy the chances of a healthy marriage
We need to take responsibility, self-responsibility if we are struggling with gambling, food, nicotine, drugs, alcohol, sex… If we have any dependency or addiction whatsoever, we should not marry until we've cleaned up our act. And if you have a partner, that struggles with any of the above, just re-read. Number one. You need to set boundaries that the person must heal first, before marriage.
Drug abuse is rampant these days, the divorce rate in America will surely decrease if people start choosing partners who are not slaves to their drug habits.
4. Cohabitation before marriage
It's a totally different ballgame to live with someone, then to date them. And once you put the added roles and expectations of marriage onto a couple who has never lived together, you're asking in my belief system for people to handle much more than they possibly know how to.
It is recommended that individuals who are serious about marriage, cohabitate for one year before they marry. Live together. Go through the ups and downs of what it's like to live in the same tiny apartment, mobile home or mansion. It doesn't matter the space or size, as much as it matters that you are living under the same roof together. Cohabitation, as it is, isn't a taboo in America and if people follow this step, the divorce rate in America will go down.
These are just a few of the keys that can be vital in decreasing the divorce rate in America and enhancing the ratio of happy to unhappy couples in the United States.
These steps can bring about a dramatic turnaround in couples who are planning to marry or the couples that are already married, helping them to learn how to discuss, disagree and even argue with respect and love. Following these steps will cut down the divorce rate in America.
Share this article on
Want to have a happier, healthier marriage?
If you feel disconnected or frustrated about the state of your marriage but want to avoid separation and/or divorce, the marriage.com course meant for married couples is an excellent resource to help you overcome the most challenging aspects of being married.
More On This Topic
You May Also Like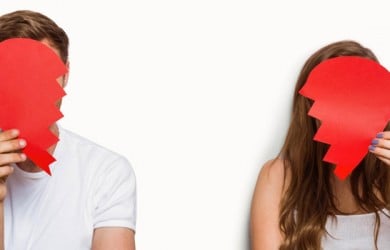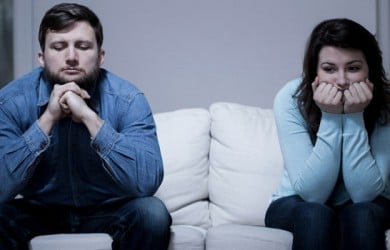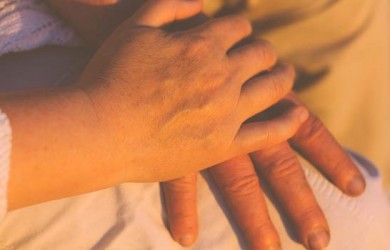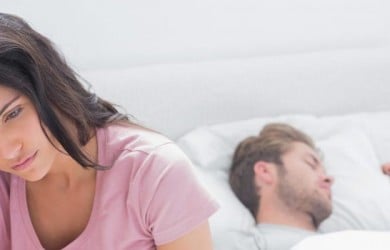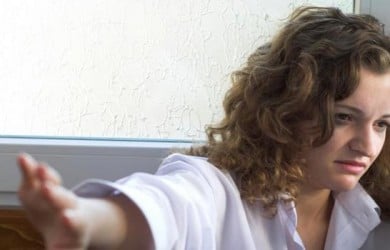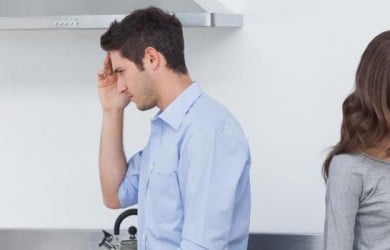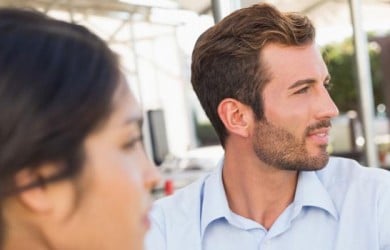 Popular Topics On Marriage Help